France, US & allies to 'build Syria of tomorrow' - Macron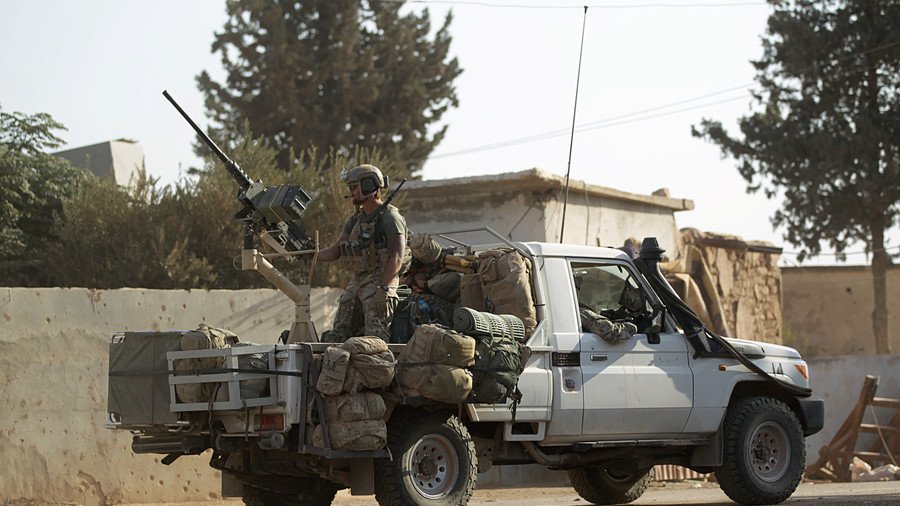 Paris is seeking to bridge the moribund Geneva talks with the Russian-led Astana process in order to build peace in Syria, French President Emmanuel Macron said on his last day of a state visit to Washington.
The US, the UK, France, Jordan and Saudi Arabia have formed a "contact group" on Syria, which is coordinating with Turkey and Germany, Macron told reporters gathered at the George Washington University on Wednesday evening. The group is seeking to "build a bridge" between the UN-led Geneva talks that have so far gone nowhere, and the Astana process led by Russia, Turkey and Iran.
The Astana talks are not satisfactory to the West and would "lead to the partition of Syria," Macron said. The new contact group is aiming to "open a line" with Russia and Turkey and bring all sides to the table.
This is a multilateral, "potential win-win approach," Macron said.
Russia is allied with the Syrian government and has maintained a military presence in the country since September 2015 at the invitation of Damascus, fighting both Islamic State (IS, formerly ISIS/ISIL) and Al-Qaeda affiliated rebels groups, some of which are backed by Western and Gulf Arab governments.
Countering the statements by US President Donald Trump that he wanted to withdraw American troops from Syria once IS is defeated, Macron said that France, the UK and the US are committed to fighting the war against terrorists "till the end." After that, however, Macron said "we have a political goal of building a free Syria," which is not under the influence of another country or destabilizing the region.
The US has been openly backing anti-government rebels in Syria and calling for President Bashar Assad to step down since the start of the civil war in 2011. At the same time, both the US and France say that the involvement of Iran, which has contributed money, troops and equipment to the Syrian government's struggle against both IS and a variety of rebel groups, is unacceptable.
France is providing support for the current US military presence in the north of Syria, east of the Euphrates river, Macron confirmed, without specifying its nature.
If you like this story, share it with a friend!
You can share this story on social media: