Bisexuality, drugs & raffling Swedes: TV star exposes Escobar cartel's bizarre parties
Published time: 25 Apr, 2018 10:40
Edited time: 26 Apr, 2018 07:37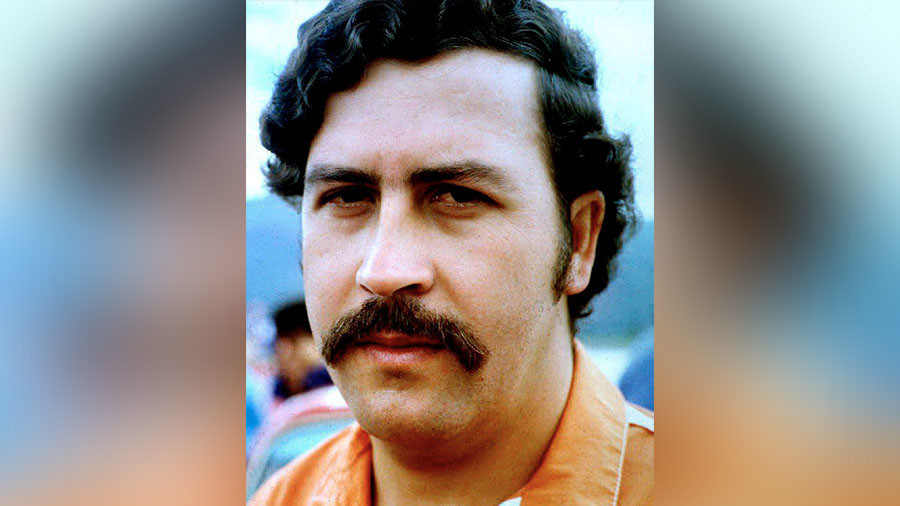 A Colombian music producer has given new insight into the wild and debaucherous parties thrown by members of Pablo Escobar's Medellin drug cartel.
Jairo Martinez told Colombian broadcaster Caracol TV that he attended parties thrown by the infamous drug kingpin as well as his chief lieutenant Carlos Lehder. The entertainer said he was in good company at a lot of these events, often rubbing shoulders with some of the country's top politicians and policemen.
READ MORE: From cocaine to crypto: Drug lord Pablo Escobar's brother launches bitcoin spinoff
Marintez recalled a spontaneous trip to Lehder's farm in Armenia, around 900km south of his home in the capital Cartagena. "One day there was a party in Cartagena and someone said 'let's go to the farm.' Suddenly, I was riding in a small plane, landing in Pereira and leaving for Armenia to Carlos Lehder's farm," he said.
Some of Martinez's tales stray into bizarre territory. In one, he describes being at a party at which a girl from Sweden was offered as a prize in a raffle. "Everyone took out the piece of paper and a guy took it," he said.
Lehder's sexual orientation is also mentioned, with the co-founder of the cartel said to like both men and women. "There were days when he liked to change his tendencies a bit," Martinez said.
READ MORE: 13 percent of people have drugs on their fingertips – study
Lehder is currently imprisoned in the US on charges of murder, kidnapping and drug-trafficking. A founder of the National Latin Movement, a neo-Nazi political party aimed at forcing Colombia to withdraw from its extradition treaty with the US, Lehder ran his cocaine transport empire from Norman's Cay, an island 340km off the Florida coast.
Think your friends would be interested? Share this story!