Macron shows 'colonial position' by calling on US to stay in Syria – Lavrov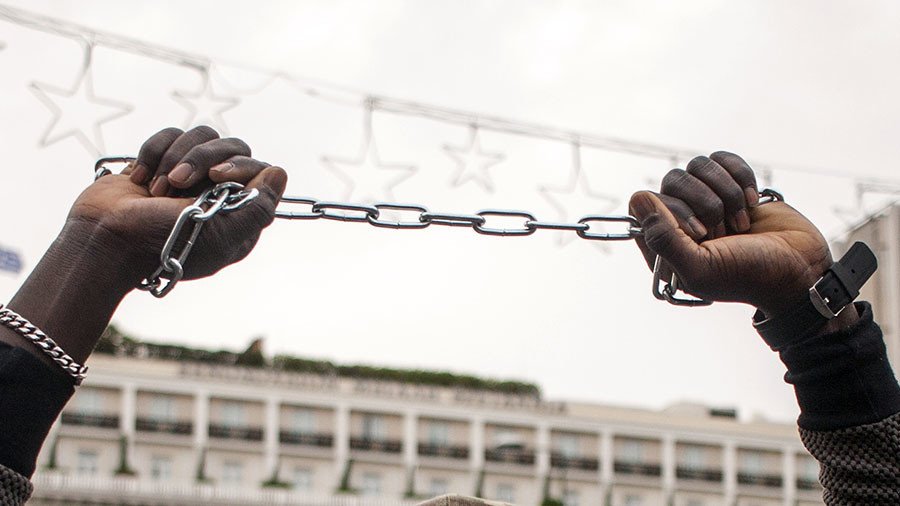 French President Emmanuel Macron's plea for the US to maintain a military presence in Syria, even after the terrorist threat has been eliminated, is similar to colonialism, Russian Foreign Minister Sergey Lavrov believes.
"I heard that French President Emmanuel Macron had recently called on the United States not to withdraw from Syria even when the last terrorist would be killed or expelled from the country.... This is some kind of colonial position," Russia's top diplomat said in China on Monday.
Earlier this month, right after Paris joined US and UK airstrikes against Syria, Macron claimed he convinced his US counterpart Donald Trump that it was "necessary" to extend American troop deployments to Syria. This contradicted Trump's earlier call to pull out from the country as soon as possible.
While Moscow will further try to reach out to Paris to clarify the French leader's statement, Russia is still "concerned about the plans of our Western colleagues" on Syria, Lavov noted.
Joined by the UK, France and the US fired a barrage of missiles against the Arab republic on April 14, claiming they targeted Damascus' chemical weapons infrastructure. The aggression followed an alleged chemical attack in the town of Douma, which Washington-led countries were quick to blame on the Syrian government of Bashar Assad. The strike was launched without UN Security Council consent and while a team from the Organization for Prohibition of Chemical Weapons (OPCW) had only just set foot in Syria to check the allegations.
Despite multiple Russian warnings against using military power against Damascus and the lack of plausible reasons for it, the same scenario may happen again, the Russian foreign minister cautioned.
"One must definitely get ready that provocations will happen again, although we have strongly warned [against it] our American and European colleagues who have participated in this adventure."
The French president advocated for foreign forces to stay in Syria once again during his recent interview with Fox. This time he said that France and its allies should join America in staying in Syria, as exiting would mean leaving "the floor to the Iranian regime, Bashar Assad and these guys and they will prepare [a] new war." Notably, the presence of Washington and its allies in Syria, ostensibly to wage a counterterrorism campaign, was not approved by Damascus.
Moscow and Tehran, however, have been acting in Syria at the request of the legitimate government. Both states alongside Turkey have been pushing for diplomatic efforts as part of the Astana peace process. They provided for the creation of several de-escalation zones in Syria, which led to the cessation of hostilities in vast parts of the country.
If you like this story, share it with a friend!
You can share this story on social media: