Germany facing new form of anti-Semitism from refugees & people of 'Arab origin' – Merkel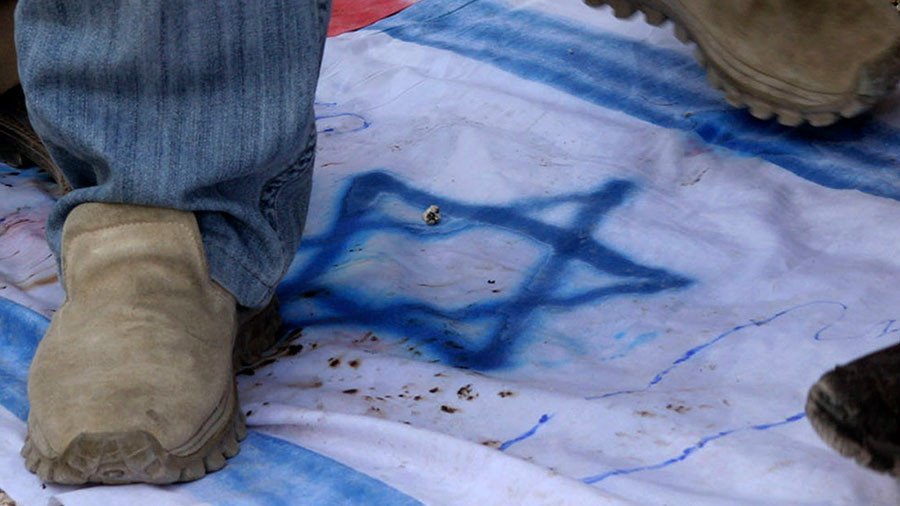 In an interview with Israeli TV, German Chancellor Angela Merkel, much-maligned for her open-door immigration policy, has said Germany is facing a new form of anti-Semitism from refugees and people of Arab origin.
"We now have another phenomenon, as we have refugees or people of Arab origin who bring another form of anti-Semitism into the country," Merkel told the Channel 10 network in a broadcast on Sunday, as cited by Die Welt.
No Jewish nursery, no school, and no synagogue can be left without police protection, the German chancellor said. "This dismays us," she noted, adding that the German government has appointed a commissioner to fight against anti-Semitism.
Two youths, including an Israeli who decided to wear a traditional Jewish skullcap as an experience, were beaten in Berlin by several assailants in an apparent anti-Semitic attack last week. "I am not Jewish, I am an Israeli and I grew up in Israel in an Arab family," Adam Armush, 21, a veterinary student who has lived in Germany for three years, told Deutsche Welle.
"It was an experience for me to wear the skullcap and go out into the street." He said he filmed the attack on him as evidence "for the police and for the German people and the world to see how terrible it is to go through Berlin streets these days as a Jew."
That dramatic video went viral and has had more than 330,000 views on YouTube. Armush filmed one of the assailants whipping him with a belt while calling out "Yahudi" ( "Jew" in Arabic) before being stopped by a passerby. The video later shows Armush with a bruise on his torso.
According to German newspaper Bild, the alleged perpetrator, who surrendered to police, is a Syrian refugee who lived in a center for migrants near Berlin. Angela Merkel condemned the attack, calling it "a terrible incident."
"The fight against such anti-Semitic acts must be won, the reputation of our state is at stake, and we are committed to it with all our strength," she said.
It comes amid multiple reports of anti-Semitism in Berlin and across the country. A Jewish student in Berlin was recently forced to change schools after fierce bullying by classmates who threatened him with a fake gun.
In January, German media reported that Merkel's Christian Democrats (CDU) and its sister party, the CSU, are aiming to adopt measures to deport migrants who express anti-Semitic views in Germany. Earlier this month, the head of Germany's second-largest police union stated that authorities should be allowed to take children away from parents who express anti-Semitic views.
More than a million migrants from predominantly Muslim countries have entered Germany since the refugee crisis erupted in 2015 – fueling strong anti-migrant sentiments and protests against Merkel's open-door policy. Following her iconic slogan "We Can Make It," Merkel has been hailed by refugees as Mutti Merkel (Mother Merkel).
After a number of terrorist attacks involving refugees as well the notorious sexual harassment incidents during the 2015 New Year's Eve celebrations in Cologne and other cities, Merkel has recently adopted something of a U-turn in her migrant policies. In October of last year, Merkel's CDU and its Bavarian CSU sister party agreed to cap Germany's intake of asylum seekers at 200,000 a year.
Think your friends would be interested? Share this story!
You can share this story on social media: