Jewish teen quits German school after anti-Semitic bullying, toy gun threats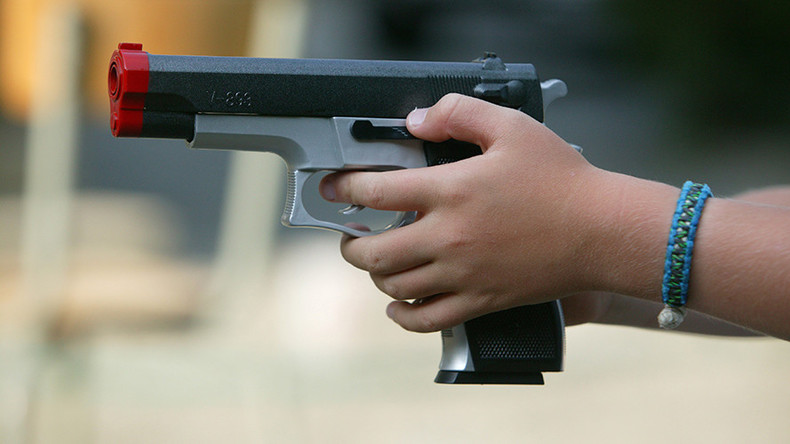 Anti-Semitic harassment and threats compelled a British teen of Jewish descent to quit his high school in Berlin. The local Jewish community says the word 'Jew' is becoming part of the profane language in German schools.
The story, initially reported by the Jewish Chronicle, involved a British teen named Philip (not his real name) and his classmates at Friedenauer Gemeinschaftsschule high school in Berlin.
Philip's mother, Emma, said she and her husband were particularly attracted to the fact that Friedenauer school had a large portion of Arabic and Turkish students, making it diverse and multicultural.
But after Philip mentioned his Jewish descent to his classmates, one of them replied: "Listen, you are a cool dude but I can't be friends with you, Jews are all murderers."
Shortly after, things went from bad to worse. Philip "was attacked and almost strangled, and the guy pulled a toy gun on him that looked like a real gun. And the whole crowd of kids laughed. He was completely shaken," his mother added.
"It was terrible," Phillip himself said, "but I didn't have time to think what's happening at the time. Now when I look back, I think, oh my God."
The school administration has filed a complaint against the alleged offender, its website says, according to German news outlet RP-Online. The school will take measures to call the youngster to order, the statement also said.
READ MORE: 'Anti-Semitic and inhuman': Outcry as AfD branch leader calls to forget Holocaust
Around 75 percent of the students at the Friedenauer school are of non-German origin, with many speaking Turkish or Arabic as their native tongue, Tagesspiegel reports.
Anti-Semitic sentiments have been on the rise in Europe, to which Israel's latest military operation in Gaza and Israeli Defense Force's actions in the occupied Palestinian territories have been apparent contributions. Just recently the local Jewish Association in the Swedish city of Umea was closed after its building was painted with the phrase, "We know where you live," and swastikas.
The association also received emails with threats, the organization's spokeswoman said.
"Too many things have happened lately which mean that Jewish parents don't feel safe having their kids at the schools. Our children shouldn't live in a world where they have to be ashamed for what they are, but it's not possible to operate if people are scared," she said, according to local media.
A string of attacks targeting Jewish institutions and graveyards in Europe, including the fatal 2015 shooting outside a synagogue in Copenhagen, has led to the controversial call by Israeli Prime Minister Benjamin Netanyahu for European Jew to resettle in Israel.
READ MORE: Netanyahu urges European Jews to move to Israel after Denmark attack
Saying that "once again Jews are murdered on the soil of Europe just for being Jews," Netanyahu said that his government was "preparing for a wave of mass aliya [Jewish immigration] from Europe; we are calling for a wave of mass aliya from Europe. I want to tell all the Jews of Europe, and Jews wherever they may be: 'Israel is the home of every Jew… Israel awaits you with open arms."
Netanyahu's statement has drawn a critical rebuke from European officials, as well as some figures in the Jewish diaspora. Denmark's chief rabbi, Jair Melchior, reacted with disappointment, adding, "Terror is not a reason to move to Israel."
READ MORE: Belgium insurer refuses cover for Jewish kindergarten over anti-Semitic attack risk
You can share this story on social media: