Migration & radical European Muslims stir up antisemitism in Germany – parliament chief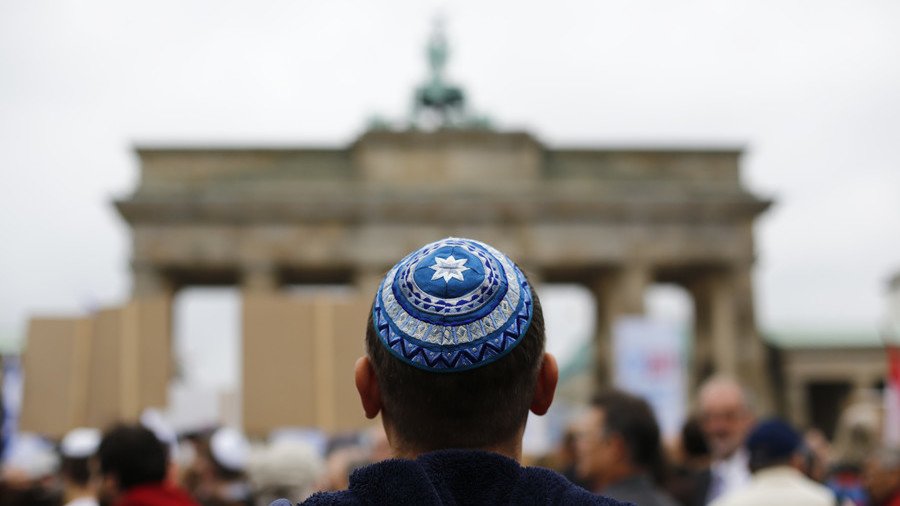 Radical Muslim communities and immigrants harboring extremist views of Israel are contributing to the rise of anti-Semitism on German soil, speaker of the Bundestag Wolfgang Schaeuble warned in a candid interview.
Wolfgang Schaeuble, a German political heavyweight who previously served as the country's finance minister, argued that combatting anti-Semitism is "a stress test" for Western societies, especially in times when immigration from Muslim-majority countries continues to grip Europe.
While anti-Semitism is "not a specific Muslim problem," it is still getting stronger "due to migration and the hatred against Israel that is fueled by radical forces in the Islamic world," he told the Funke media group, as cited by Die Welt newspaper.
Schaeuble, who now chairs the Bundestag, reiterated that some European Muslims are disseminating "an irrational hatred of Jews, also fueled by anti-Zionism," with the phenomenon spreading in France "but also in Germany." "Liberal societies," he posited, must tackle the problem despite "this huge migration." Defeating hatred of Jews would become "a great stress test for Western democracies" because many in Muslim communities have "strong commitment to anti-Semitism."
The Bundestag president was speaking just days after Horst Seehofer, a newly-appointed Interior Minister, claimed Islam does not belong in Germany and promised to introduce a fast-track deportation scheme for failed asylum applicants from Muslim states. "We can't stop the gait of history," Schaeuble said, adding that "everyone had to deal with the fact that Islam has become part of our country."
Muslims, for their part, would have to understand "that they live in a country that is not shaped by Islamic traditions," he stated. But the rest of the population "must accept that there is a growing proportion of Muslims in Germany."
Schaeuble's remarks were a partial echo of what Charlotte Knobloch, former head of the Central Council of Jews in Germany and current President of the Jewish Community of Munich and Upper Bavaria, said in January. She said that attacks on Jews have become "commonplace" in Germany, while anti-Semitism "has grown on the right and the left, in the Muslim community and also in the heart of German society."
Schaeuble is not the first politician to voice concern over the issue. Stephan Harbarth, the deputy chairman of ruling CDU / CSU parliamentary group, said that ahead of the Holocaust Memorial Day on January 27, Berlin will "resolutely oppose the anti-Semitism of migrants of Arab descent and those from African countries."
Also, Chancellor Angela Merkel's Christian Democrats (CDU) have reportedly drafted a policy document, which seeks the deportation of immigrants rejecting Jewish life in Germany or questioning Israel's right to exist. A "complete acceptance of the Jewish life" is a "criterion for successful integration,"the document, seen by Die Welt, apparently reads.
You can share this story on social media: