Satellite surveillance startup aims to monitor entire Earth & stream video in real-time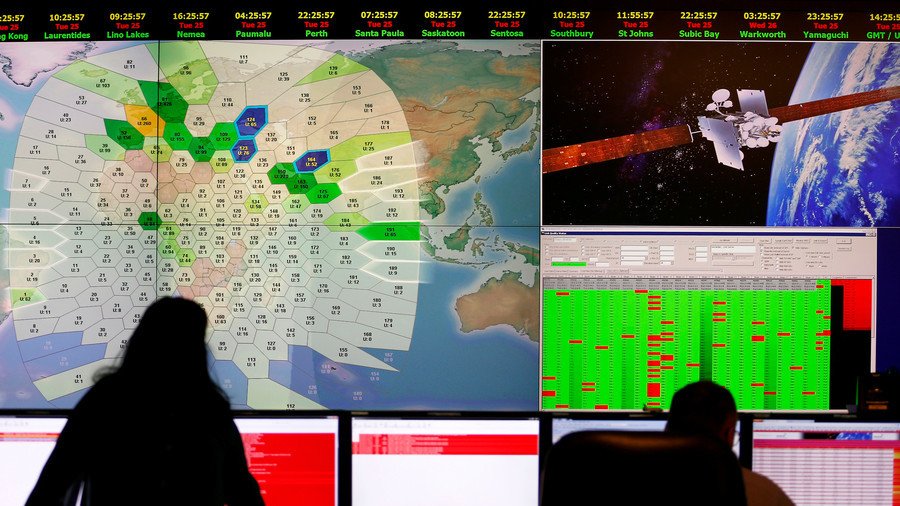 US-based startup EarthNow, which plans to deploy a constellation of hi-tech satellites to monitor the entire surface of Earth and stream HD footage 24/7, has secured backing from many notable investors, like Bill Gates and Airbus.
Though the contribution made by Microsoft's founder is not disclosed, Gates is just one of many investors who are helping EarthNow reach for the stars. Other investors, including Airbus, the SoftBank Group, and tech entrepreneur Greg Wyler also support the initiative, to deploy a large network of state of the art imaging satellites that will deliver "real-time, continuous video of almost anywhere on Earth."
"We created the world's first low-cost, high-performance satellites for mass-production to bridge the digital divide. These very same satellite features will enable EarthNow to help humanity understand and manage its impact on Earth," Wyler said.
The company's goal is quite ambitious: It wants to create a global network of some 500 satellites, through which billions of users will be able to see places on Earth and monitor events almost in real time, with a tiny delay of less than a second. EarthNow's founder and CEO, Russell Hannigan, explained that the satellite network can be used to monitor illegal activity from space or to detect weather conditions before they threaten the public. "We are excited by the prospect of giving everyone a stunningly-beautiful real-time window on your world from space. With EarthNow, we will all become virtual astronauts," said Hannigan.
In order to achieve that, the company needs a fleet of super advanced satellites which will be built by Airbus and will feature enough CPU power to relay a video signal in real time. "Each satellite is equipped with an unprecedented amount of onboard processing power, including more CPU cores than all other commercial satellites combined," the company said in its press release.
"Airbus has a unique heritage in design, manufacture and operation of Earth Observation satellite systems and would certainly be a valuable partner in this program," said Nicolas Chamussy, Head of Space Systems at Airbus.
While the company promises to eventually make the service accessible to anyone through its "live Earth video" market application, its business plan initially wants to focus on "commercial video and intelligent vision services" for governments and corporations.
The company, however, promises to "respect societal privacy" and hire a Chief Privacy Officer to ensure they abide by privacy laws where they operate. "We will work closely with governments and the public at large to address privacy concerns while providing visual Earth coverage for the benefit of humanity and our planet," EarthNow said.
Like this story? Share it with a friend!
You can share this story on social media: