Celebrated doctor Hans Asperger helped Nazis to slaughter autistic children, research claims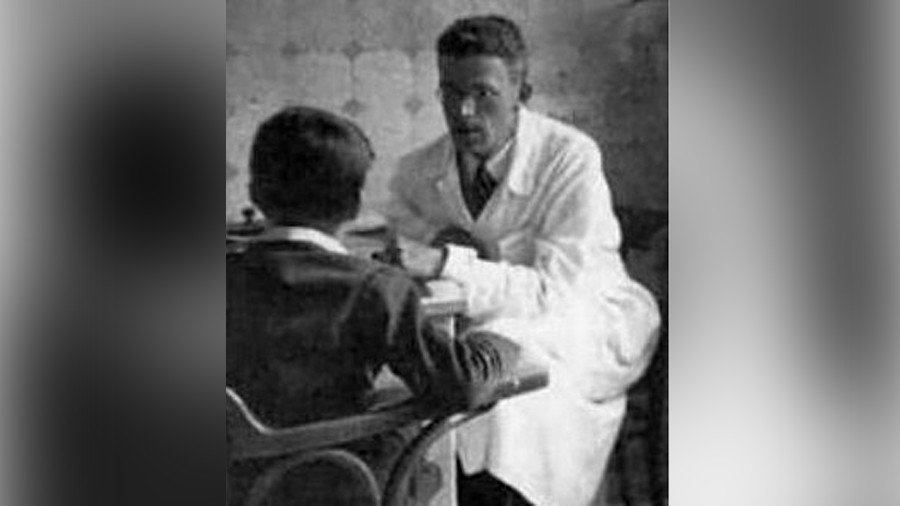 A Vienna historian has made the disturbing claim that renowned Austrian pediatrician Hans Asperger, the first to document the symptoms of autism, aided the Nazis in slaughtering disabled children.
The Austrian doctor, who identified autism in 1938, and gave his name to a form of "high-functioning" autism, was complicit in the Nazi euthanasia program in Austria, Herwig Czech, a historian at the Medical University of Vienna, has claimed.
According to the newly uncovered documents, children with disabilities of various degrees were identified by Asperger to be sent to the Spiegelgrund psychiatric clinic, notorious for housing a euthanasia center.
In the course of his career, Asperger's reputation had always been as that of a Nazi opponent, and someone who protected his young patients from the horrors of so-called "race hygiene." The new claim contradicts the notion that the Austrian doctor acted in the interests of children and tried to protect them from Nazi euthanasia by embellishing their diagnoses.
Czech studied the previously unnoticed documents that reportedly provide evidence that Asperger "publicly legitimized race hygiene policies including forced sterilizations and, on several occasions, actively cooperated with the child 'euthanasia program'."
The claims are sure to tarnish Asperger's reputation and his name, which is widely associated with autism. However, experts have warned against allowing the claims to affect people with the syndrome.
"Obviously no one with a diagnosis of Asperger syndrome should feel in any way tainted by this very troubling history," said Carol Povey, director at the UK Center of Autism for the National Autistic Society.
Povey said that the claims are expected to inflict pain to the family members of autistic people and give rise to heated discussions.
"We expect these findings to spark a big conversation among the 700,000 autistic people in the UK and their family members, particularly those who identify with the term 'Asperger'," she said.
You can share this story on social media: