Airport workers oblivious as fuel spills onto runway (VIDEOS)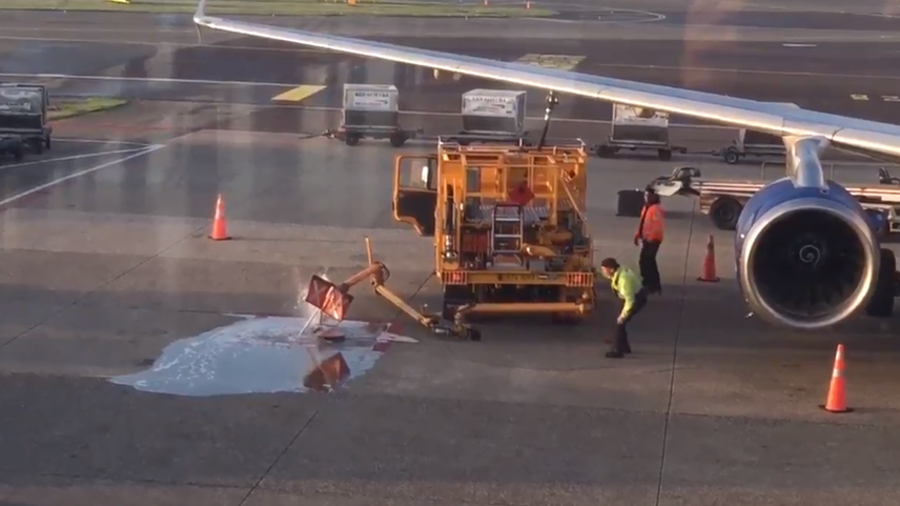 Passengers waiting to board a flight from Amsterdam to London looked on in amazement as aviation fuel spilled on the runway before them. The British Airways flight was delayed as a result.
Video taken from inside the airport shows a large puddle of fuel spreading across the tarmac as ground crew were getting ready to refuel the Airbus A320. The footage shows the moment the two workers realise the spill is happening.
READ MORE: Shocking machete & nunchuck duel leaves trail of blood on Barcelona street (VIDEO)
The flight was due to take off at 7.45am from Schiphol airport enroute to Heathrow, but was delayed to allow the complete clean-up of the fuel.
Passenger Rupert Evelyn witnessed the fuel spill, and later tweeted the flight was delayed for about two hours. Flight Radar 24 reports the flight landed in London at 10am. RT has contacted Schiphol airport for more information.
If you like this story, share it with a friend!