Late Saudi Prince owed French firm $110,000 for private porn shoots, lawsuit claims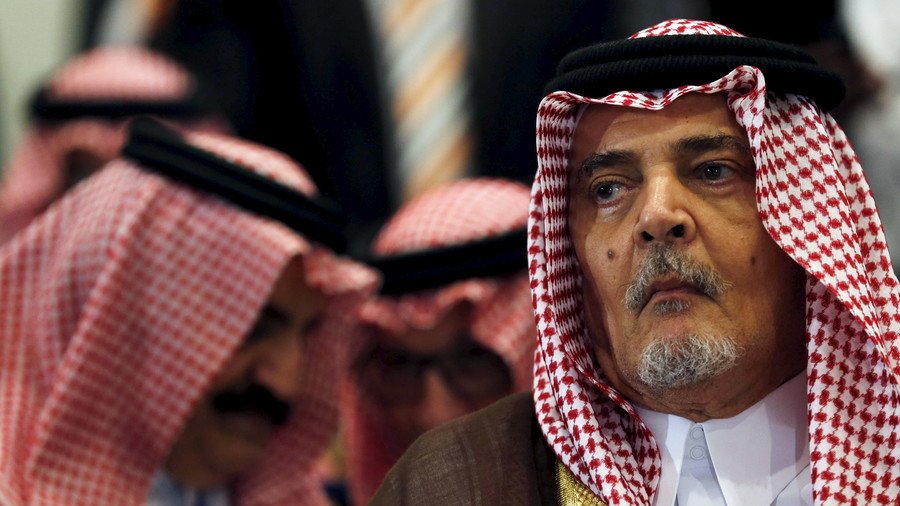 A French court heard that Saudi Prince Saud al-Faisal had a penchant for commissioning private porn films. A producer claims that when he passed away in 2015, the Saudi left the company out of pocket to the tune of $110,000.
Prince Saud al-Faisal, who served as Saudi Arabia's foreign minister for 40 years until his death, was a regular visitor to the French capital, where he stayed in the lap of luxury.
Now SARL Atyla, a company producing pornographic films, is suing SCI 25 Avenue Bugeaud, a firm managed by al-Faisal's daughter, Lana. The company wants to be reimbursed for services allegedly rendered for the prince.
READ MORE: Sex dolls uncovered: The kinks, quirks and risks of building robolove (GRAPHIC VIDEO)
Evidence from the case in the form of emails between SARL Atyla and the prince's representative, obtained by both the Local and Newsweek, highlight detailed instructions for the erotic films allegedly given by the prince himself. Some of the films reportedly star a Moroccan woman, with whom the prince had a "close relationship," and a well-known French porn star. A preliminary hearing on the case is set for November 15.
The case was first revealed by French newspaper Le Journal du Dimanche, just days before de facto Saudi ruler Crown Prince Mohammed bin Salman began his three-day visit to France as part of a worldwide whistlestop tour promoting Saudi Arabia's cultural agenda.
However, it has not made headlines elsewhere in French media at the time bin Salman is being welcomed at the Louvre and the Elysee Palace by President Emmanuel Macron himself.
You can share this story on social media: