Germany supports allies but won't bomb Syria over alleged chemical attack – Merkel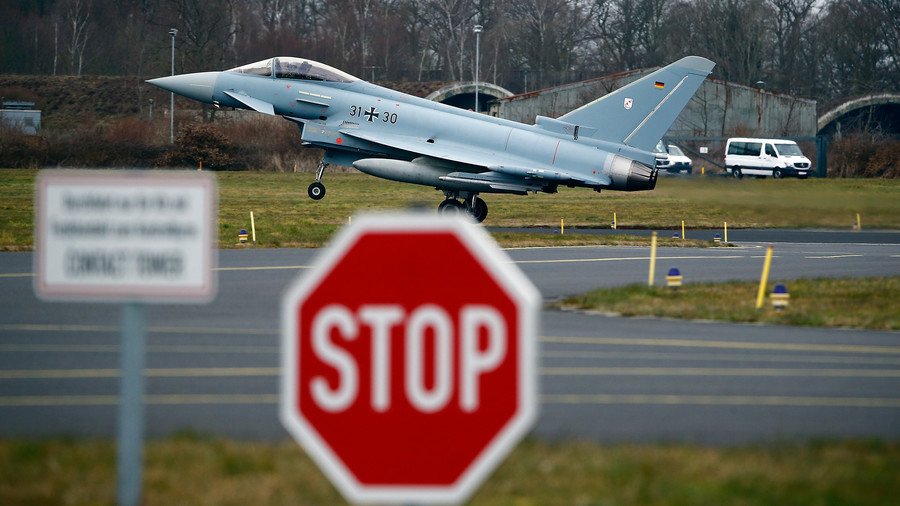 Berlin and its allies have "tremendous" unity on Syria, but Germany would not join strikes on the country over the alleged chemical incident in Douma, Angela Merkel said. Germany expects to be "consulted" before any attack.
"Germany will not take part in possible – there have not been any decisions yet, I want to stress that – military action," Chancellor Angela Merkel told reporters at a press conference on Thursday.
Berlin, however, supports "everything that is being done to show that the use of chemical weapons is not acceptable," she stated, adding that the West has demonstrated "tremendous" unity on Syria. Earlier on Thursday, Merkel talked by phone to French President Emmanuel Macron, expressing concerns over the eroding ability of the international community to ban chemical weapons.
The German chancellor went even further at the press conference and claimed that some of the Syrian chemical arsenal had survived the destruction of stockpiles back in 2014.
"We… must now acknowledge that it is obvious that the destruction [of chemical weapons] was not completely carried out," she said, claiming that there is "strong evidence" that Damascus used chemical weaponry.
The eradication of Syria's stockpile was observed and confirmed by the Organization for the Prohibition of Chemical Weapons (OPCW) four years ago.
However, a number of Western countries, specifically the US, UK and France, have threatened to take military action against Damascus following the alleged chemical incident last Saturday. Pro-militant sources, namely the controversial White Helmets group, claimed that the Syrian government forces dropped a chlorine-filled munition on the town of Douma, inflicting casualties among civilians.
The area which allegedly came under attack has since been surrendered by the militants, and was explored by Russian military specialists, who found no signs of chemical weapons use or victims of the purported incident.
READ MORE: Sending US missiles to Syria without proof of govt chemical attack is 'fool's errand' – Ed Schultz
Despite Germany's "support" for any actions that show the alleged use of chemical weaponry "was not acceptable," the country expects to be "consulted" before any attack on Damascus, German Foreign Minister Heiko Maas said earlier on Thursday.
"We have to harmonize our actions, and if individual countries take a particular action I would expect them to consult the German government," Maas said.
Syria strongly rejected the accusations, and has urged the OPCW to send in an investigation team for a fact-finding mission. The organization's experts are set to start their work in Douma on Saturday, the OPCW confirmed Thursday. Moscow, apart from strongly advocating the international probe into the allegations, warned it would shoot down any incoming missiles and target launch sites if an attack on the country takes place.
Like this story? Share it with a friend!
You can share this story on social media: