Sending US missiles to Syria without proof of govt chemical attack is 'fool's errand' – Ed Schultz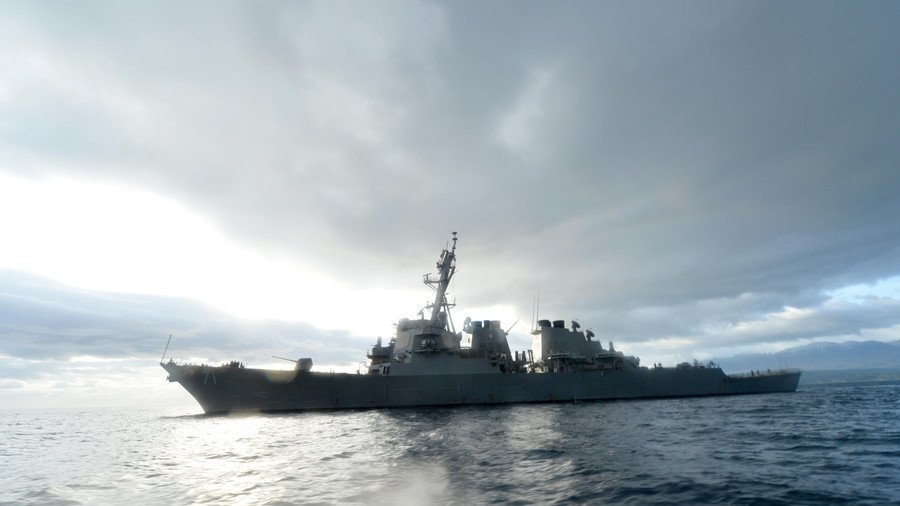 Launching an attack on Syria without evidence that Damascus launched a chemical attack it is a "fool's errand," Ed Schultz told RT's Watching the Hawks, calling it "troubling" that no one in Washington is speaking out.
Schultz said he's "surprised that there's not more chatter on Capitol Hill, or more concern on Capitol Hill, especially from the opposition party who can't stand this president… the Democrats are dreadfully silent."
"The fact that there are no dissenting voices on Capitol Hill is just as troubling as the president tweeting out – advertising – that the missiles are on the way, we just don't know when," said Schultz, who has his own program on RT.
Schutlz's "advertising" comment came just hours after US President Donald Trump tweeted on Wednesday that Russia should "get ready" for American missiles to be launched at Syria. Trump tweeted the next day that he "never said when an attack on Syria would take place," noting that it could "be very soon or not soon at all."
Meanwhile, Senator Rand Paul (R-KY) has gone against Washington's apparent vow of silence. "Promising war by tweet, insults not only the Constitution but every soldier who puts their life on the line," he tweeted on Wednesday.
Trump has been quick to accuse Syrian President Bashar Assad of launching an alleged chemical attack, despite having zero evidence. He also appears unwilling to wait for an official investigation by the Organisation for the Prohibition of Chemical Weapons (OPCW) before pointing the finger at Damascus.
"Why are we going down this road… we're not invited into Syria, there's still shoddy evidence as to whether it was actually the Syrians in the first place. We're willing to do this, and do this gamble, without hard evidence, without the word 'absolute proof?'" Schultz said, calling it a "fool's errand."
He added that he believes the Brits are "getting cold feet" on the matter. On Thursday, Brexit minister David Davis said the UK has not yet decided on how to respond to the alleged chemical attack, while stating that any move would be carefully considered and be based on evidence. His comment came after a Wednesday report from The Times said that British Prime Minister Theresa May was waiting on more evidence before making a move. She has, however, reportedly ordered submarines into position.
As Trump continues to threaten military action, Russia has warned against it, stating that it could "further destabilize" the already fragile country. That warning came after the Russian military traveled to the site of the alleged attack and found no evidence of such an attack taking place. Moscow has also noted that the report initially came from the rebel-linked White Helmets.
If you like this story, share it with a friend!
You can share this story on social media: