Children injured as bus collides with car outside Moscow – reports
Published time: 12 Apr, 2018 14:36
Edited time: 13 Apr, 2018 08:15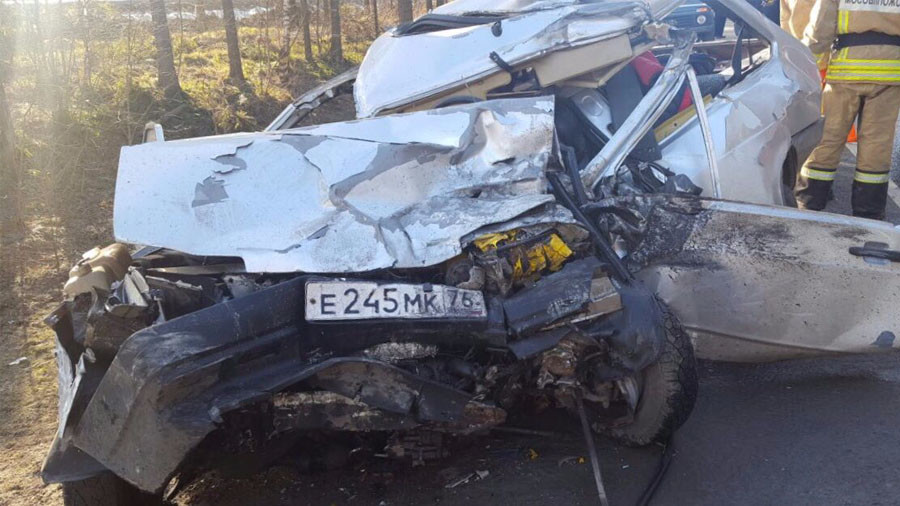 A bus carrying around 40 children has collided with a car in Moscow region. The driver of the passenger vehicle has been killed, police confirmed. Over 15 children are feared injured.
"According to preliminary data, over 15 children were injured," a source told Interfax news agency. The tour bus with children was involved in a head-on collision with a car in Moscow Region on Thursday. The driver of the car has died, police have confirmed.
The exact causes of the crash were not immediately clear. The incident took place on a rural highway, known as the Smaller Moscow Circle. The police and emergency services are at the scene of the incident.
Children's rights advocate for Moscow Region Ksenia Mishonova gave lower figures on the injured and provided a preliminary evaluation of the cause.
"According to information at our disposal, the bus carried 50 children, they've headed for a tour. The passenger car's driver got on the wrong side of the road. Seven children have been injured, according to the preliminary data," she told the agency.
The Moscow Region Prosecutor's Office will launch a probe into the incident, according to its press service.
Footage purportedly taken at the scene shows the bus and car lying on the sides of the road. A group of children, as well as multiple police and emergency services vehicles, can be seen near the overturned bus.