Top Russian & NATO military officials to meet over Syria next week – report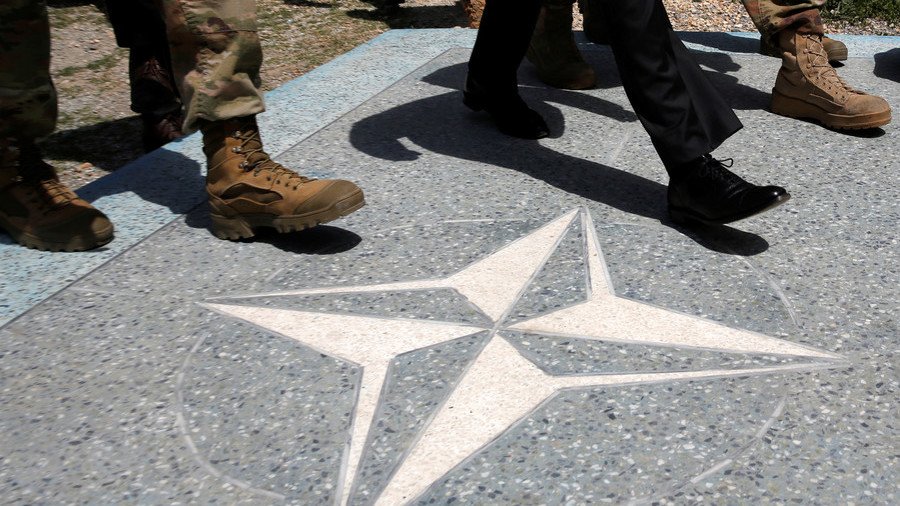 Senior Russian and NATO officials will meet next week amid heightened tensions over the Syria conflict, Russian newspaper Kommersant has reported.
The head of the Russian General Staff, First Deputy Defense Minister Valery Gerasimov, and the Supreme Allied Commander of NATO in Europe, Curtis Scaparrotti, are due to meet in what will be the first such meeting since 2013, the newspaper reported. NATO cut off top-level military contacts with Russia after Crimea voted to rejoin Russia in March 2014.
It is understood that Gerasimov and Scaparrotti spoke for the first time by phone on September 14 last year. During a March 21 call, the two agreed to meet sometime in the second half of April. So far, there is no information available on where the meeting might take place.
Gerasimov also spoke via phone with Chairman of the US Joint Chiefs of Staff Joseph Dunford last month. Tensions have been rising in recent weeks, with US envoy to the UN Nikki Haley warning that the US would be ready to "take action" in Syria if the UN Security Council did not.
The alleged chemical attack in the Eastern Ghouta city of Douma has prompted US President Donald Trump to go back on earlier comments, in which he had suggested the US might leave Syria. The West has blamed Syrian President Bashar Assad for the attack, despite lacking evidence to back up the claim. Damascus denies using chemical weapons.
There has been speculation from Moscow and elsewhere that the attack could have been a 'false flag' attack, possibly carried out by anti-Assad rebels, devised to prevent Trump from pulling out of the Syria conflict. The Russian military, which inspected the location of the alleged attack along with experts in radiology and chemical warfare, announced on Monday that "no traces" of chemical agents had been found.
Trump said on Monday that a decision would be made on how to respond to the alleged attack within the following 48 hours. Last April, the US attacked a Syrian government airbase in response to a similarly alleged chemical attack, which Damascus also denied.
Any new US attacks on Syria would likely be met with anger from Russia. Gerasimov recently warned that Moscow was prepared to retaliate if Russian troops were put in danger as a result of any new US attacks on Syria.
Meanwhile, Russia-NATO relations have recently hit a new low. On March 27, NATO's Secretary General Jens Stoltenberg announced that the organization would withdraw the accreditation of seven Russia staff who were part of Moscow's mission to the military alliance. The move came in response to the poisoning of former Russian spy Sergei Skripal and his daughter Yulia in the United Kingdom, which London promptly blamed on Russia.
If you like this story, share it with a friend!
You can share this story on social media: