Turkish TV fined for portraying S. Korean president as 'killer' & Ivanka Trump as his 'wife'
Published time: 6 Apr, 2018 11:28
Edited time: 14 Aug, 2018 12:24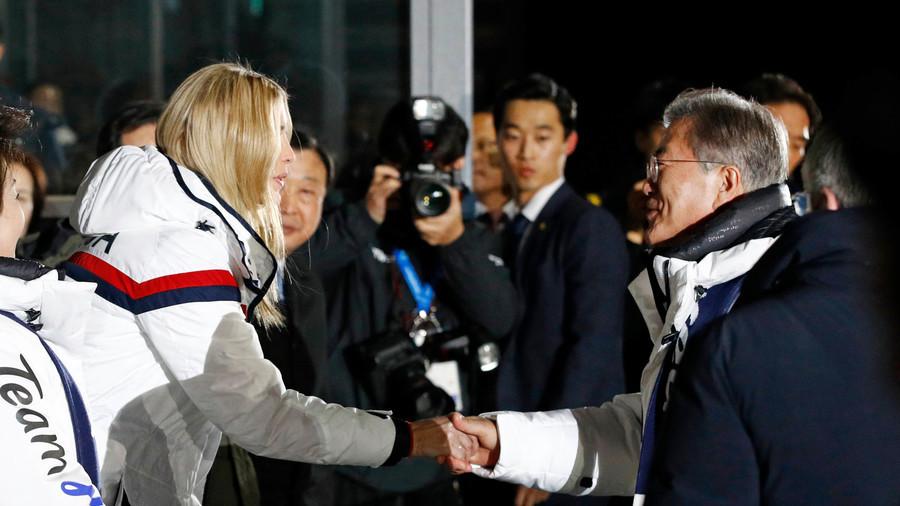 A Turkish broadcaster has been fined for depicting South Korean President Moon Jae-in and the US First Daughter Ivanka Trump as a "killer couple." The channel says the two photos were used in a report about a murder by mistake.
The Istanbul-based Show TV landed in hot water in late February, after a news program showed a photo of South Korean leader Moon, while covering the murder of a Filipino maid, who was found dead in a freezer at her employer's apartment in Kuwait City.
Apart from depicting the 65-year-old head of state as the prime suspect in the murder, the broadcast featured a picture of Moon with US President Donald Trump's daughter, Ivanka, taken during her visit to South Korea. The two were described as a "killer couple," featuring a "millionaire businessman and his wife," the Korea Times reported.
Show TV has now been fined by Turkey's state agency for monitoring, regulating, and sanctioning radio and television, says the Korea Communications Commission, cited by the Korea Times.
The February report caused a furor after Korean expats living in Turkey reported it to the Foreign Ministry. Seoul lodged a protest with the Turkish broadcaster, demanding that the channel air an immediate public apology and calling for "assurances to prevent similar accidents from happening in the future," according to Yonhap.
"If their president was falsely described as a murder suspect in other countries, the Turkish people and the government would ask for an apology too," a Korean man living in Turkey was quoted as saying by the Korea Times.
Show TV was eventually forced to drop the report, and issued an apology to Moon and the people of Korea during a prime-time news program in March.

"Our news (program) used the photo of the president mistakenly.
It was done totally inadvertently, and for this mistake, (we) apologize to the president and the people of our brotherhood country" the South Korean Foreign Ministry quoted the announcer as saying, Yonhap reported.