Kim Jong-un invites South's leader Moon to Pyongyang in personal letter delivered by sister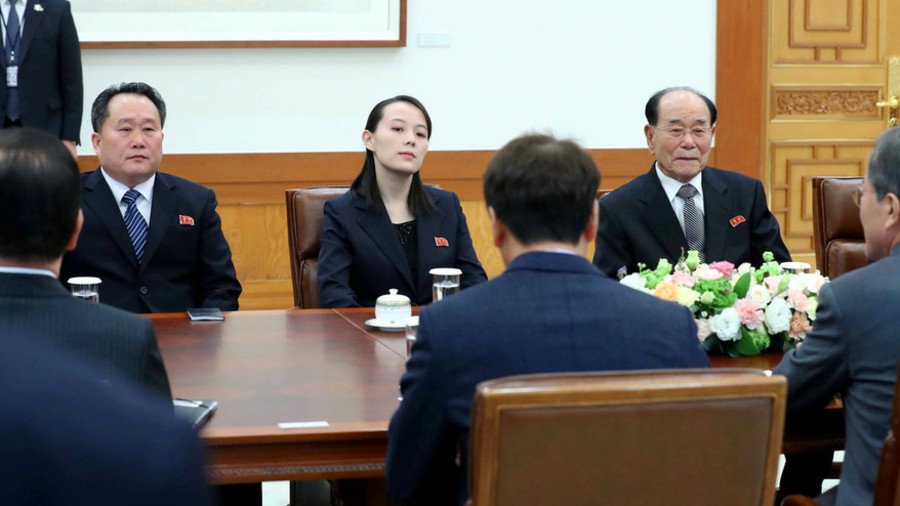 North Korean leader Kim Jong-un has invited South Korean President Moon Jae-in to Pyongyang in a personal letter delivered by Kim's sister, Seoul has said.
Kim's younger sister, Kim Yo-jong, handed the letter over at a rare meeting with Moon on Saturday. She said that brother asked Moon to visit the North's capital at the "earliest date" possible for what will be a third inter-Korean summit.
"While delivering a letter from Kim Jong-un … special envoy Kim Yo-jong orally delivered Chairman Kim Jong-un's invitation [for Moon] to visit the North at a time convenient to him, saying he is willing to meet President Moon Jae-in at the earliest date possible," South Korean presidential spokesman Kim Eui-kyeom told a press briefing.
Moon's spokesman said the president's response to the invitation was: "Let us make it happen by creating the necessary conditions in the future". The South Korean president mentioned the need for the North to resume its dialogue with the United States.
"An early resumption of dialogue between the United States and the North is needed also for the development of the South-North Korean relationship," Moon said, according to his spokesman.
Kim Yo-jong arrived at Incheon International Airport on a private jet along with North Korea's ceremonial head of state, on Friday. The last member of the Kim family to enter South Korea was Kim Il-sung, North Korea's founder, in 1950.
Later on Saturday, Moon dismissed a call from Japanese Prime Minister Shinzo Abe to resume massive military exercises between Seoul and the US. "I understand what Prime Minister Abe said is not to delay South Korea-U.S. military drills until there is progress in the denuclearization of North Korea. But the issue is about our sovereignty and intervention in our domestic affairs," Moon told the Japanese leader, according to a high-ranking official who spoke to reporters on condition of anonymity.
The Winter Olympics, which started in PyeongChang this Friday, appear to have helped bring about a relative thaw in the situation on the peninsula. North and South Korea made a joint entrance under a unified Korean Peninsula flag at the opening ceremony. They have also agreed to send a combined women's hockey team.
You can share this story on social media: