Several dead, hundreds injured in IDF-Palestinian clashes at #GreatReturn protest (PHOTOS, VIDEOS)
At least 12 people have died and up to 500 others have been injured during clashes between Palestinian protesters and Israeli troops along the border of the Gaza Strip and Israel, according to media reports.
The Palestinian Health Ministry reported the casualties after hundreds demonstrated Friday afternoon. IDF troops fired live rounds, rubber-coated steel pellets and tear gas at the protesters during the ongoing violence.
Thousands have gathered along the border for a six week-long 'Great Return' protest. The mass demonstration got underway on Friday as Palestinians held a mass rally to commemorate Land Day, which marks the killing of six unarmed civilians by Israeli forces in 1976.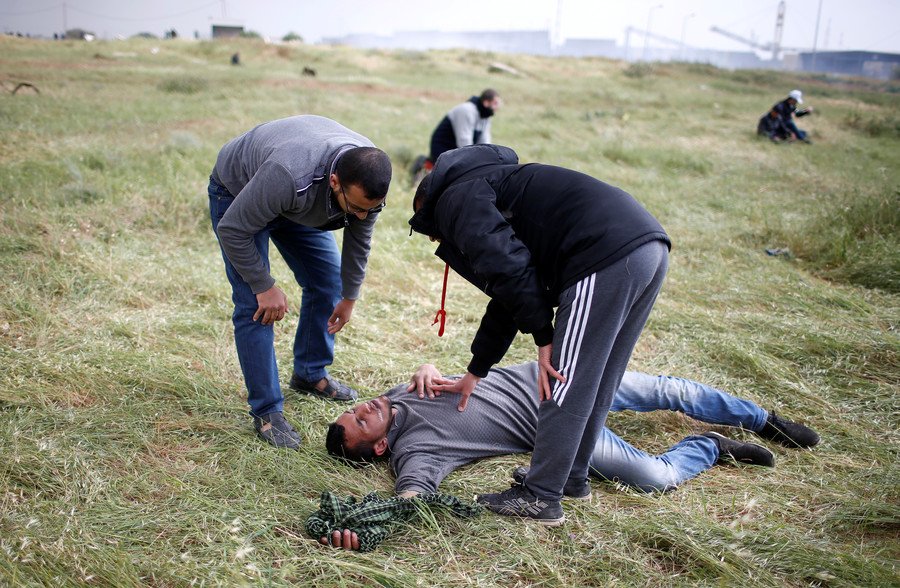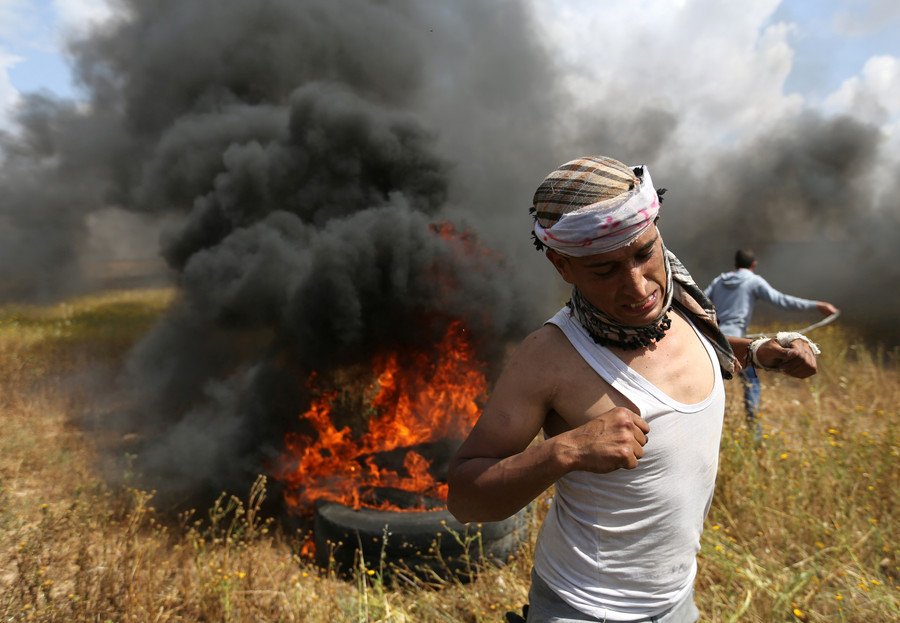 Hamas said as many as 100,000 Palestinians will take part in Friday's massive demonstration. The protest coincides with the week-long Jewish holiday of Passover, which regularly leads to increased tensions in the already-volatile region.
The six week-long demonstrations are calling for the right of return for Palestinian refugees to what is now Israel. The protests are set to culminate in May as Israel celebrates the 70th anniversary of its independence, which Palestinians call Nakba (castastrophe) day.
Tent cities have been set up by Palestinian activists, backed by factions of Fatah and Hamas, at five locations along the border. They feature medical facilities, media zones, portable toilets, running water and electricity.
READ MORE: 100+ snipers authorized to use live fire during Gaza protests – IDF chief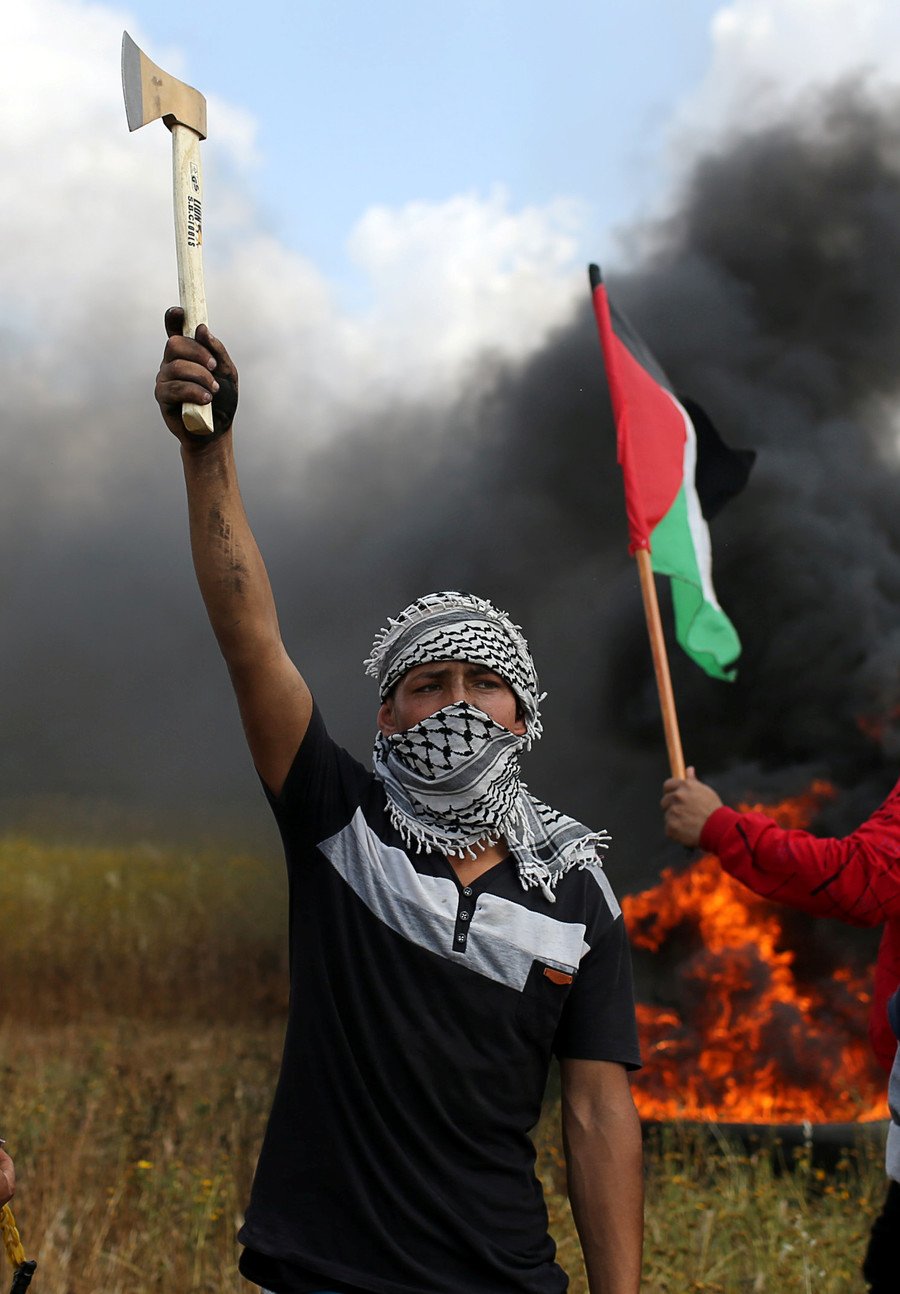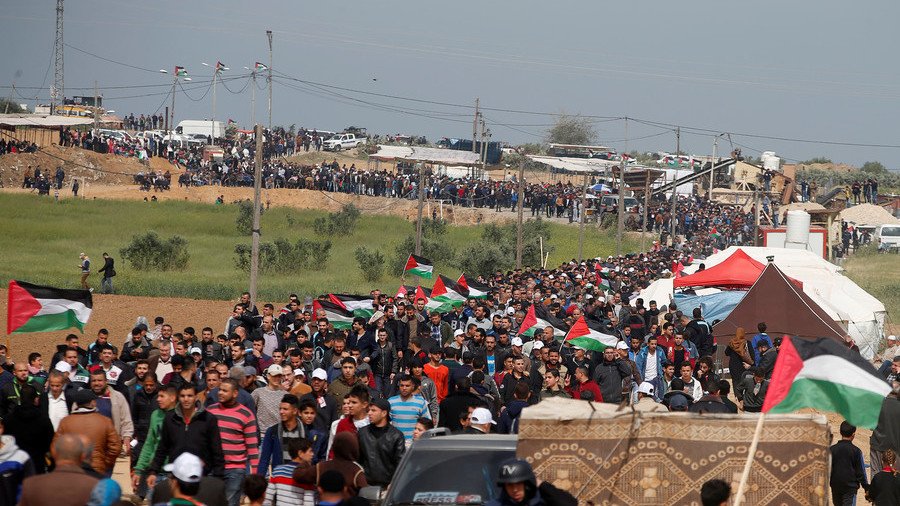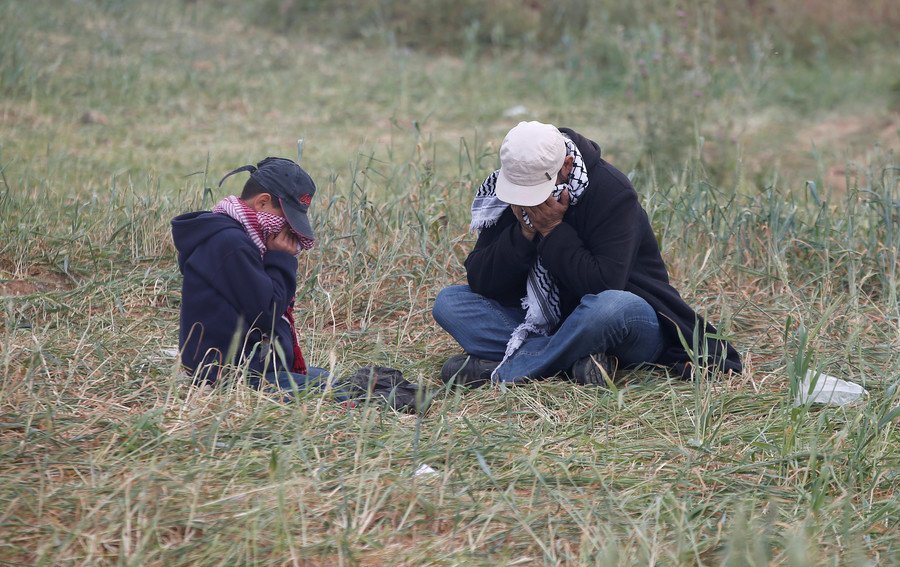 "We have deployed more than 100 sharpshooters, who were called up from all of the military's units, primarily from the special forces," Chief of Staff Gadi Eisenkot said, Ynet news reports. "If lives are in jeopardy, there is permission to open fire."
A Hamas official warned that there will be a reaction to any Israeli provocations. "We don't want to see a bloodbath. Just a quiet protest," he said to Israel Hayom, warning that "if there are Israeli provocations and if Israel deliberately harms protesters or our people we will mount a harsh response."
Like this story? Share it with a friend!
You can share this story on social media: