100+ snipers authorized to use live fire during Gaza protests – IDF chief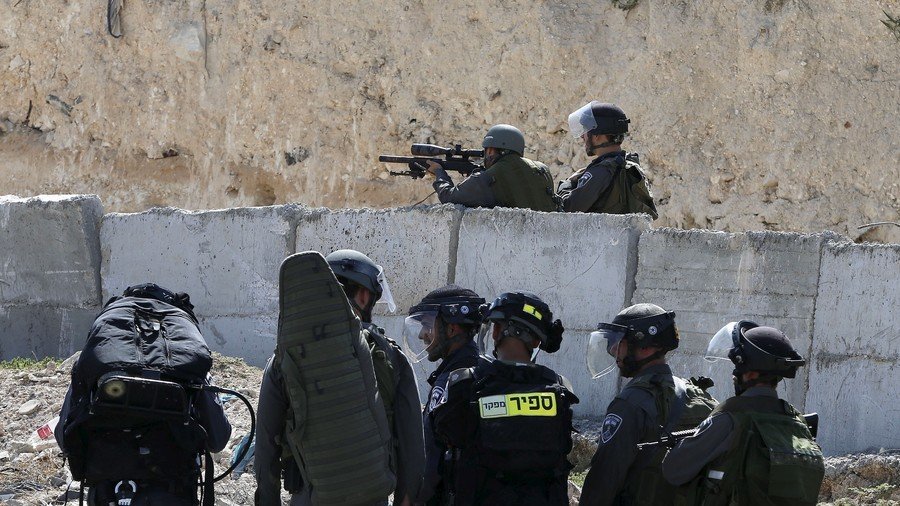 Israel has created a sniper task force, authorized to use live fire, ahead of the upcoming mass protests in the Gaza Strip, IDF told local media. Palestinians won't be allowed through the border fence at any cost, it warned.
The rallies are expected to kick off Friday and the Israel Defense Forces (IDF) says it's ready to opt for the worst case.
"We have deployed more than 100 sharpshooters who were called up from all of the military's units, primarily from the special forces," Chief of Staff Gadi Eisenkot Eisenkot said, as quoted by the Ynet news outlet. "If lives are in jeopardy, there is permission to open fire."
The Israeli soldiers will use "a lot of force" to prevent any possible infiltration from the Gaza Strip, but the force is also to "save lives."
Issuing a tough warning to the Palestinians, Eisenkot has said: "If the Palestinians think they will organize a march and it will pass the fence and they will march into our territory, they're wrong."
The rallies in question are dubbed the 'Great March of Return' and will take place on Land Day, an annual commemoration of the murder of six unarmed Arab citizens by Israeli forces during demonstrations over land confiscations in 1976. Palestinian organizations, namely Hamas, maintained that the event would be entirely peaceful and warned Tel Aviv against any "aggression." On Monday, the UN also urged Israel to "express restraint" during the upcoming demonstrations and avoid civilian casualties at all cost.
This year, Land Day coincides with the beginning of the Jewish holiday of Pesach, and Israel has been significantly ramping up security measures beforehand. On Wednesday, Israel announced a week-long closure of the West Bank's Judea and Samaria region, as well as the Gaza Strip, citing the "current situation" as a reason. The curfew takes effect at midnight on Thursday.
Tensions between the Israelis and Palestinians have been soaring after US President Donald Trump's move to relocate the American embassy to Jerusalem, effectively recognizing it as the capital of Israel. The decision sparked widespread protests in Palestine, as well as in other predominantly Muslim countries.
READ MORE: Israeli jets pound Gaza target after 'border fence breach & arson attempt'
The violence that ensued after the US president declared his decision saw dozens of Palestinians killed and injured. The crisis has also taken its toll on the Israelis.
Trump's announcement to relocate the embassy has also been met with little support even among his closest allies, such as the UK, which said it would stick to the UN "two-state solution" plan. The EU and others also voiced concerns that the move would only create more unrest in the already volatile region.
You can share this story on social media: