Pakistan tests submarine-launched, nuclear-capable missile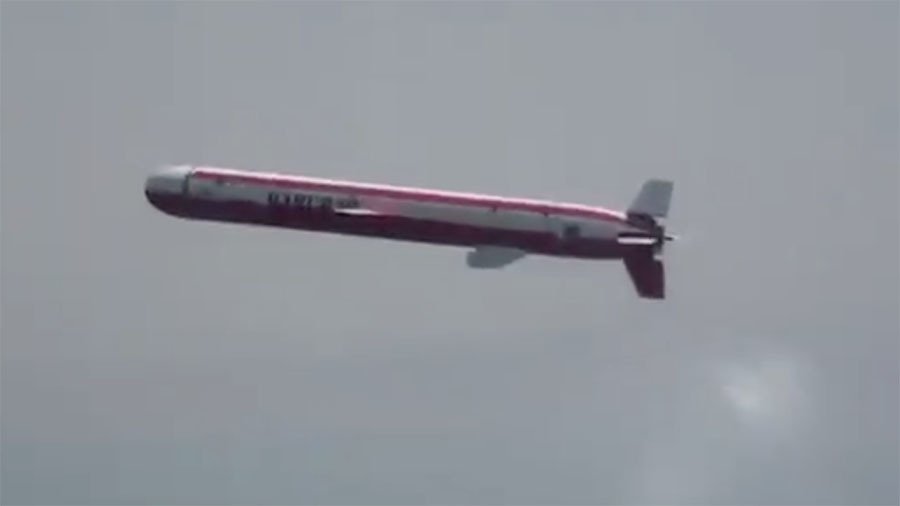 Pakistan has announced a successful test of its state-of-the-art Babur-III, which is a submarine-launched, nuclear-capable cruise missile.
The Babur missile family has been in service since 2010. The third modification of the cruise missile was developed for the Pakistan's navy to provide a second-strike capability in case of a war. Babur-III is submarine-launched, capable of carrying a nuclear payload weighing up to 500kg, and has a range of 450km, according to the Pakistani military.
On Thursday, Islamabad announced that its navy has successfully test-fired a Babur-III missile from an underwater platform. The missile "engaged its target with precise accuracy," military spokesman Major-General Asif Ghafoor reported.
Pakistan conducted another successful test fire of indigenously developed Submarine Launched Cruise Missile (SLCM) BABUR having a range of 450 KMs. BABUR is capable of delivering various types of payloads. pic.twitter.com/lAEmbHOYg6

— Maj Gen Asif Ghafoor (@OfficialDGISPR) March 29, 2018
"Development of this capability also reflects Pakistan's response to provocative nuclear strategies and posture being pursued in the neighborhood through induction of nuclear submarines and ship-borne nuclear missiles, leading to nuclearization of the Indian Ocean region," read a statement from the military.
The Babur-III missile was first tested by Pakistan in January 2017, and is believed to be a designated weapon for the improved Agosta-90B-class submarines of the Pakistani Navy. The country has three such vessels: one built in France and two in Pakistan with French assistance.
Islamabad is seeking to maintain a credible deterrence against its regional nemesis India, and does not want to rely on any foreign nation for this task. The Babur missile family was developed in response to India's development of anti-ballistic missile defense capabilities, according to Islamabad.
Think your friends would be interested? Share this story!
You can share this story on social media: