'Efforts paid off': Pakistan thwarts US bid to put it back on terrorist-financing watch list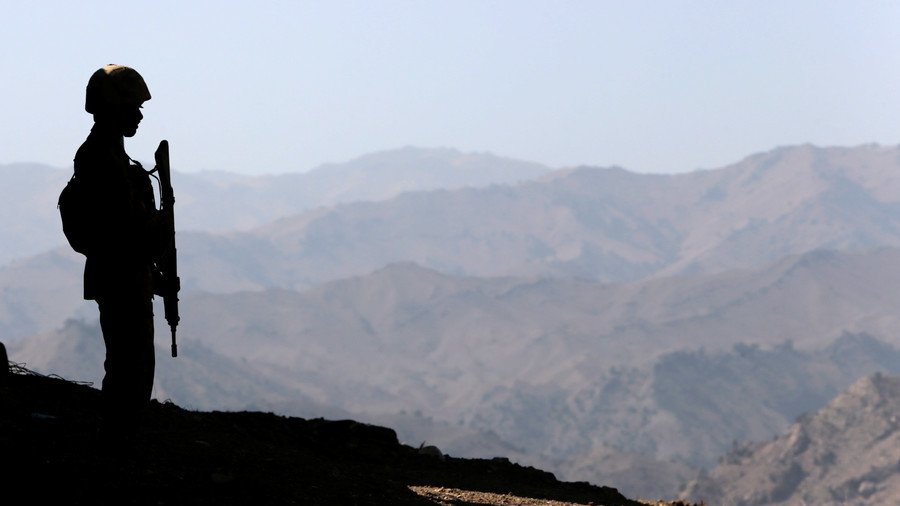 Pakistan thwarted a US bid to put it back on a terrorist-financing watch list, Foreign Minister Khawaja Asif said on Tuesday, adding that Islamabad was given a three-month reprieve by an international watchdog.
Asif tweeted on Tuesday that the country would not be put back on the Financial Action Task Force (FATF) watch list – which it had been on from 2012-2015 – despite US efforts.
"Our efforts paid [off], FATF Paris 20 Feb meeting conclusion on the US-led motion to put Pakistan on watch list… No consensus for nominating Pakistan, proposing three months pause and asking APG [Asia Pacific Group] for another report to be concluded in June," the minister wrote, adding: "Grateful to friends who helped."
Our efforts paid,FATF Paris 20Feb meeting conclusion on US led motion to put Pakistan on watch list-No consensus for nominating Pakistan-proposing 3months pause &asking APG for another report to b considered in June الحمداللہGrateful to friends who helped

— Khawaja M. Asif (@KhawajaMAsif) 20 февраля 2018 г.
Washington has long vowed to get tough with Islamabad over its alleged ties with Islamist militants. In early January, it suspended security aid to Pakistan worth up to $2 billion.
Pakistan repeatedly denied assisting militants in Afghanistan and India. It's believed that Islamabad's recent move to ban Jamaat-ud-Dawa (JuD) as well as the Falah-e-Insaniat Foundation (FIF), run by Pakistan-based Islamist leader Hafiz Saeed, who Washington designated a terrorist, helped win the reprieve.
The US labeled both JuD and FIF "terrorist fronts" for Lashkar-e-Taiba ('Army of the Good'), a group Saeed co-founded in 1987 and that is accused of carrying out the attacks in Mumbai that killed 166 people in 2008.
State Department spokeswoman Heather Nauert told reporters last week that the "international community has this sort of longstanding concern when it comes to the Government of Pakistan about what we consider to be deficiencies in the implementation of anti-money laundering, counterterrorism, and other types of issues similar to that."
Asked if Washington was happy with a new Pakistani law designed to boost the country's counterterrorism capabilities, Nauert said she did not have enough information about the law to comment.
Pakistan's de facto finance minister, Miftah Ismail, told Reuters in mid-February that the US and Britain put forward the motion and later persuaded France and Germany to co-sponsor it.
"We are now working with the US, UK, Germany and France for the nomination to be withdrawn," Ismail said. "We are also quite hopeful that even if the US did not withdraw the nomination that we will prevail and not be put on the watch list."
In recent months, Pakistan has been struggling to avoid being added to a list of countries deemed non-compliant with anti-money laundering and terrorist-financing regulations by the FATF.
You can share this story on social media: