'Game of Drones': RT documentary meets victims & executioners of deadly US attacks in Pakistan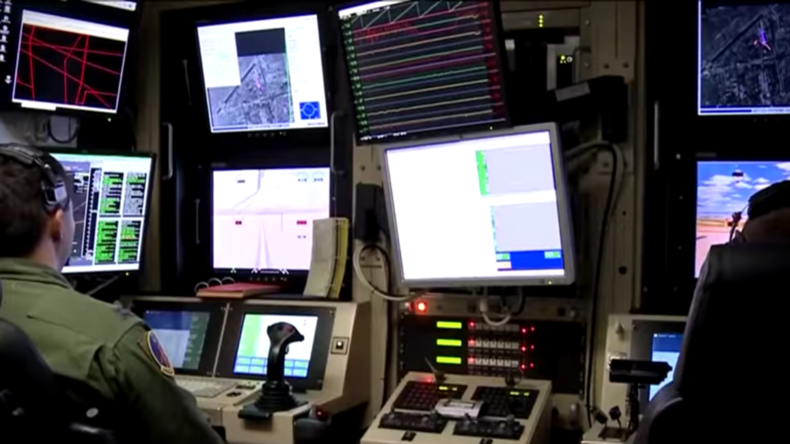 Drone strikes have become as easy as a video game, with deadly attacks launched by the simple touch of a joystick. RT's documentary 'Game of Drones' includes emotional accounts from those on either side of the attacks - both victims and executioners.
Unmanned drones have become the weapons of choice for the governments in their fight against terrorism, but such attacks come at the cost of innocent civilian lives.
There have been 400 drone strikes in Pakistan since 2004, killing around 1,000 innocent people, according to the Bureau of Investigative Journalism.
But even those lucky enough to survive the attacks are haunted by the deaths of friends and family, and live in fear of the next strike.
RT's documentary crew traveled to Pakistan to speak to some of those individuals.
"Fear prevails in all Waziristan. Drones have even killed small children, many schools were closed. Children are afraid to go to school," Malik Jalal, a member of the Peace Committee of North Waziristan, told RT.
Jalal says he has been personally targeted by at least four drone strikes since 2010. And although his life has so far been spared, family members and friends have perished.
"A relative who lives in the mountains invited me for dinner - I told him by radio that I'd go at 4pm and would chat before dinner. When I was almost a kilometer away, his house was hit by drones," Jalal said.
Speaking of the atrocities committed in his country, the leader of the Movement for Justice party, Imran Khan, called the drone strikes a "total violation of human rights."
"Killing people by these drones, basically sitting on a screen and eliminating people, dehumanizing them, treating them like they're from some other planet...not giving them basic right of proving their innocence. It violates all norms of justice," he told RT.
But even so, Khan says the Pakistani government will do nothing to stop the strikes, so long as it keeps receiving money from the US.
"All they see is dollars and if you pay them enough dollars, they are willing to allow Americans to bomb their own country, which is an ally of the US. Pakistan is a US ally on this War on Terror. It's never happened before that a country is bombed by its own ally," he said.
In an effort to understand the other side of the coin, RT's crew traveled to the US to speak to those responsible for the strikes.
Sean Westmoreland is also dealing with the after-effects of drone attacks, but for a very different reason. Since serving as a drone communications technician in the Air Force, he has struggled to come to terms with the role he played in the strikes.
Describing his "psychological issues" caused by his former job, Westmoreland said he was "broken."
"I wasn't getting the help I needed and I was kind of having a lot of issues back in October, I had slept at [a] bridge a couple of nights and I was seriously planning on jumping...and I decided that I shouldn't do that, I should get help..." he said.
But others aren't so quick to regret their role in drone attacks. In fact, some are using their knowledge to further advance drone technology.
The deputy director of unmanned aircraft systems at New Mexico State University's Flight Center, Dennis Zaklan, is optimistic about drone advancement, particularly if it keeps US pilots safe.
"...When you think about it, the future is unmanned. An F16 can take probably a 15- or 20-degree turn, [but] the problem is the pilot passes out at nine or 10G. So if you take the pilot out, does that make it a better fighter aircraft? Well sure it does! 'Cos now it turns tighter, it goes faster, it does a lot of things better. These are excellent tools..." he said.
Still, others in the US are less excited about the capabilities of drones.
Speaking from a protest at Creech Drone base, Ann Wright from CodePink – an organization of women campaigning to end US wars and militarism – said the base is "the only place really in the world where you can see drones taking off and landing."
"We know that in this midst of thousands of cars that come in [to the base] every morning and leave, that there are drone pilots that may have just killed somebody, in Afghanistan or Pakistan, may have killed a wedding party or whatever," she said.
You can watch or download 'Game of Drones' on RT's documentary website, rtd.rt.com.
You can share this story on social media: