'100 suspicions don't make proof': Moscow quotes Dostoyevsky in reply to Boris Johnson over Skripal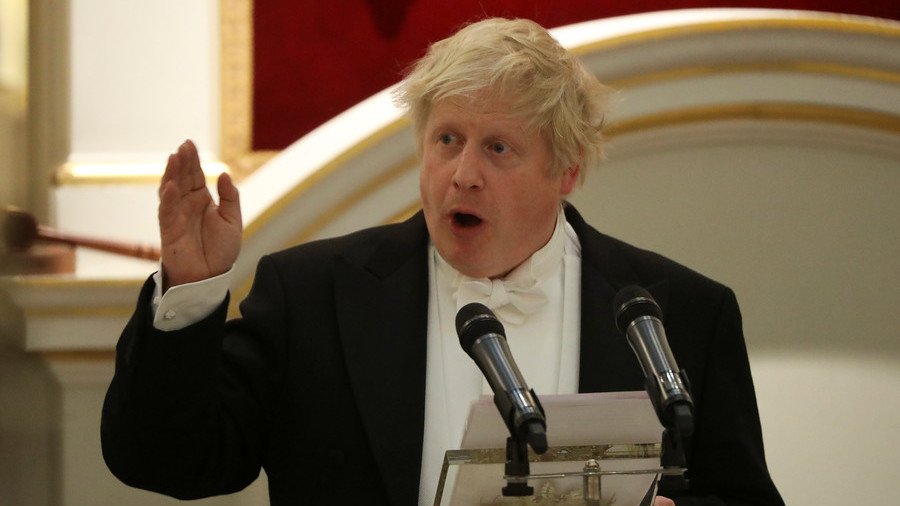 Chiding Boris Johnson, who quoted Dostoyevsky's Crime and Punishment in reference to the Skripal saga, the Russian Foreign Ministry spokeswoman recalled another line from the novel: "a hundred suspicions don't make a proof."
In a speech on Thursday, UK Foreign Secretary Boris Johnson added some Russian flavor to accusations that Moscow was behind the poisoning of former double agent Sergey Skripal.
Blasting what he called the "wearying barrage of Russian lies, the torrent of obfuscation," Johnson said Russia's complicity in the Salisbury incident was "rather like the beginning of 'Crime and Punishment' in the sense that we are all confident of the culprit, and the only question is whether he will confess or be caught."
Hours later, Russian Foreign Ministry spokeswoman Maria Zakharova fired back, asking Johnson if he managed to make it past the beginning of the novel.
"Unlike you, we read, love, and know Dostoyevsky," Zakharova said, before quoting another line from the book: "From a hundred rabbits you can't make a horse, a hundred suspicions don't make a proof." She noted that reading Dostoyevsky would be good for the firebrand British foreign secretary.
According to Zakharova, London has not presented "any detailed picture of what had happened [in Salisbury]." Returning to Dostoyevsky, Zakharova said: "Tony Blair might play the role of Raskolnikov. Everyone knew there were no weapons [i.e. WMDs in Iraq], and then he brought apologies."
Rodion Raskolnikov, the protagonist in Crime and Punishment, is an impoverished student who murders a pawnbroker and her stepsister. There is little rationale behind the double murder, and it takes the bulk of the story for him to come to terms with it.
Former British Prime Minister Tony Blair said in 2016 that he deeply regrets his decision to join the US coalition and invade Iraq in 2003. "For all of this, I express more sorrow, regret and apology than you can ever know or believe," he said at the time, his voice trembling.
"I did it because I thought it was right," added Blair, who perhaps believes, like Raskolnikov, that salvation is possible only through atonement.
Last week, Boris Johnson likened Russia's hosting of the upcoming 2018 FIFA World Cup to the 1936 Olympic Games hosted by Nazi Germany. In response, Zakharova referred to a German brochure that listed the top-tier British guests who arrived in Berlin, including the then-chairman of the UK Olympic Committee and other sports functionaries.
"Mr. Johnson, what did those honorable British sports officials do as Hitler's guests? Tell it to your country," she said.
You can share this story on social media: