'UK makes light sabers, Russia makes Novichok,' Johnson brags – but what about Saudi weapons sales?
Published time: 29 Mar, 2018 10:54
Edited time: 29 Mar, 2018 12:07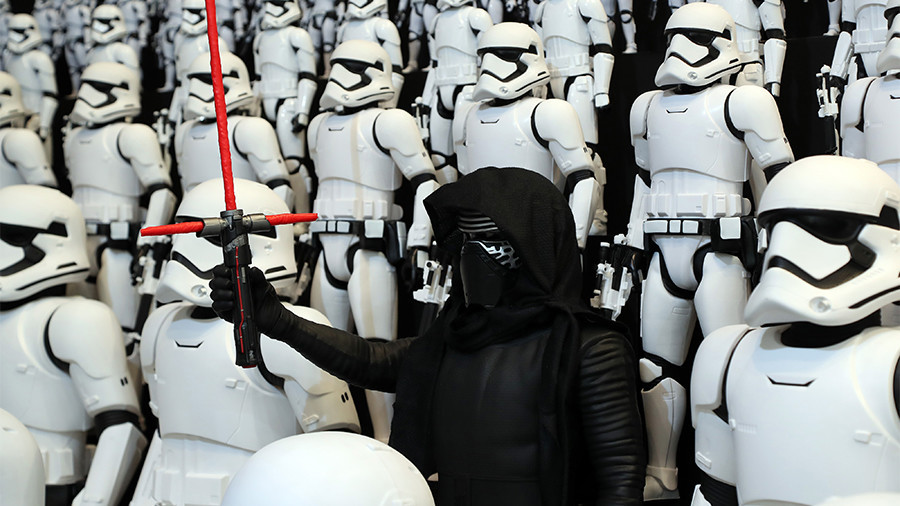 Foreign Secretary Boris Johnson bragged about the UK's cultural influence, claiming its "arsenals" carried the "power of imagination." The bold statement came from a principle facilitator of civilian deaths in Yemen.
Speaking at the Lord Mayor's Easter Banquet in London, Johnson had a message to deliver: despite withdrawing from the EU, Britain remains a global team player and a stalwart defender of the ideals-based rule of law. Unlike Russia, which he described as a bad actor in all too many regards, Britain is apparently a bastion of commerce, science and culture.
"We have the most vibrant and dynamic cultural scene, with one venue – the British Museum – attracting more visitors than 10 whole European countries that it would not be tactful to name tonight," Johnson said.
The jibe's targets were quite apparent, since earlier in his speech Johnson had named every nation that backed the UK in its drive to expel Russian diplomats over the Skripal poisoning affair – "the full roll of honor," he called it. He didn't mention that the absentees in the list probably didn't have the opportunities to plunder their foreign colonies for decades to fill their museums, unlike Britain.
The poisoning of Sergei Skripal and his daughter Yulia is seen by the UK government as a closed case, with Russia the undisputed culprit – despite the police probe being in the early stages. London pushed for an unprecedentedly large expulsion of Russian diplomats, with the US accounting for the biggest chunk of people kicked out.
Johnson's cultural superiority bragging continued, when he cited "an astonishing fact that both of the two highest grossing movies in the world last year was either shot or produced in this country: 'Beauty and the Beast' and 'Star Wars.'"
"And that tells you all you need to know about the difference between modern Britain and the government of Vladimir Putin. They make Novichok, we make light sabers," the foreign secretary said, referring to the nerve agent reportedly used in the poisoning.
"I tell you that the arsenals of this country and of our friends are not stocked with poison but with something vastly more powerful: the power of imagination and creativity and innovation that comes with living in a free society, of a kind you see all around you today," Johnson added.
There are many countries that have experienced firsthand the power of British "imagination and creativity," including Iraq, Libya, Syria and Yemen in this century alone. But not the kind Johnson spoke about. Just last month, the foreign secretary and the cabinet he is part of were welcoming Saudi Arabia's crown prince and de facto ruler Mohammad bin Salman as he visited the country.
READ MORE: 3 years of Yemen bloodbath marked by US & UK arms deals with Saudis
Riyadh is among the biggest buyers of British arms, including bombs, which it uses to hit all sorts of targets in Yemen. The strikes include civilian factories, marketplaces and funeral ceremonies, which has been harschly condemned by rights groups. While brushing off responsibility for some of the cases entirely, the Saudis tend to write off others as errors or unavoidable collateral damage, so the British government doesn't seem to be particularly bothered that UK weapons kill civilians in Yemen.
Johnson praised the UK-manufactured light sabers, which make a "mysterious buzz" to inspire children and help the country stand against Russia in a company of "admirers and friends." Somehow the arsenals it sells to Saudi Arabia, fueling the kingdom's three-year bloodbath in Yemen, didn't make their way into the speech.
Think your friends would be interested? Share this story!