Telegram finally restored after outage across Russia, Europe & Middle East
Instant messaging app Telegram suffered an outage for users across Europe, the Middle East and Russia on Thursday. The episode lasted a number of hours before being rectified.
Down Detector reported a spike in problems with hundreds of users complaining that the Russian-designed app was not working. Users were greeted with a "Server error" or, in some cases, the app simply failed to load.
The app was built by Russian brothers Pavel and Nikolai Durov and launched in 2013. The cloud-based service, which operates as a non-profit company, is now headquartered in Dubai.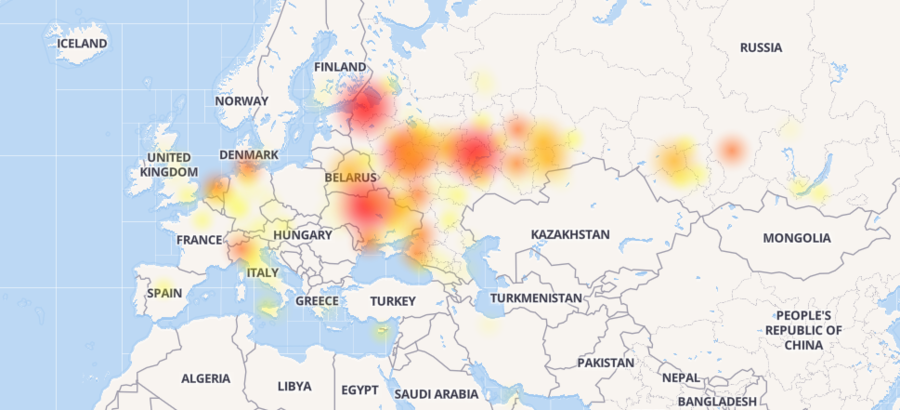 READ MORE: Snowden, Russian web guru argue over security of WhatsApp & Telegram

CEO Pavel Durov said on Twitter that a power outage at the company's server cluster caused the issues. After several hours out of action the app was first partially restored in Russia before being fully restored in all the affected areas. After normal service was restored the messaging app apologized to users on Twitter.


Just in case you missed that, everything is fine since ~40 minutes ago. Telegram is doing well all across Europe, Middle East and the CIS. Thank you for your patience!

— Telegram Messenger (@telegram) March 29, 2018
A source in Iran told RT.com that Telegram was unavailable to him and others in his area. It's unclear if this was connected to the wider outage in the country that has previously seen the government attempt to shut down channels sharing protest videos. The app has some 40 million monthly users in Iran, according to Durov.

If you like this story, share it with a friend!