Buzzfeed pushes odd Christopher Steele conspiracy theory over Russian media tycoon death
Published time: 28 Mar, 2018 21:15
Edited time: 29 Mar, 2018 07:38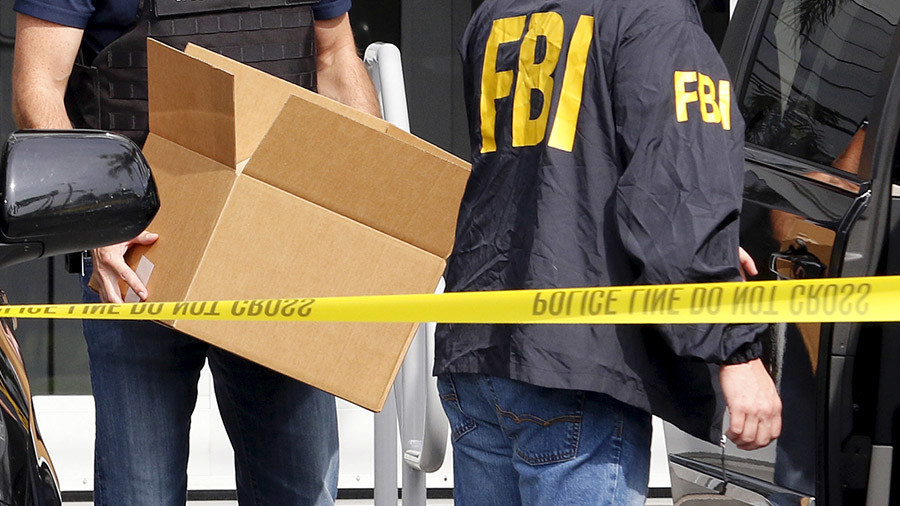 The US media outlet is insinuating that the FBI covered up the death of Mikhail Lesin in 2015 by ignoring the claim it was a Moscow hitjob, which comes from Christopher Steele, the author of the notorious Trump-Russia dossier.
Mikhail Lesin, a media and advertising magnate with ties to the Russian government, was found dead in his hotel room in Washington in November 2015. An FBI report declassified in January said that the 57-year-old, who had, according to witnesses, been on a days-long drinking binge, died as a result of "blunt injuries to his head, with contributing causes being blunt force injuries of the neck, torso, upper extremities, and lower extremities, which were induced by falls, with acute ethanol intoxication" with no sign of foul play.
READ MORE: FBI releases heavily-redacted docs on death of Russian media tycoon Lesin in DC
But, according to Buzzfeed, whose Tuesday article has seven authors in its byline, Steele, a former UK intelligence officer turned private researcher, has produced a "secret report" using "gathered intelligence from high-level sources in Moscow."
Buzzfeed, which has published a series of investigations into the death of Lesin, who is often credited with the initial idea that led to RT being set up in 2005, summarizes the British ex-spook's findings as follows:
Steele's report says that Lesin was bludgeoned to death by enforcers working for an oligarch close to Putin, the four sources said.
The thugs had been instructed to beat Lesin, not kill him, but they went too far, the sources said Steele wrote.
Three of the sources said that the report described the killers as Russian state security agents moonlighting for the oligarch.
The Steele report is not the FBI's only source for this account of Lesin's death: Three other people, acting independently from Steele, said they also told the FBI that Lesin had been bludgeoned to death by enforcers working for the same oligarch named by Steele.
The other sources are later revealed to be "a business associate of Lesin and two intelligence officials."
Despite the authors' assurance that there is a "mounting body of evidence that casts doubt on the official finding on Lesin's death," the scoop raises more questions than it answers.
How would Steele know?
Undoubtedly, both the circumstances of the tycoon's death – abroad in a messy hotel room – and its manner – essentially, killing himself from a series of bad falls while drunk – lend themselves to speculation.
But is Christopher Steele the best sleuth for the case? Who are the "high-level sources" feeding Steele, who incidentally last worked in Moscow in 1993, these highly-specific scenarios, and with what agenda? Beyond appeals to their authority, there is no indication that this information is true.
Steele's previous Russia dossier casts a doubt on both his credibility and his impartiality. Compiled in 2016, and also published by Buzzfeed, it was chock-full of far-fetched and unverifiable claims, such as the allegation that President Donald Trump was taped encouraging prostitutes to urinate on a bed once occupied by former President Barack Obama, during a business visit in Moscow. Partly-funded by the current US president's Republican rivals, and then by backers of former Secretary of State Hillary Clinton, it also suggested that the former head of the Russia desk at MI6 was more interested in digging up dirt than trying to establish a balanced picture.
The FBI appears to share some of the reservations in regard to Steele and others who have reportedly told the agency what appears to be a rumor that is going around. Why would it take the unsupported words of the tarnished agent over the findings of its own forensic analysts?
Buzzfeed could retort that the FBI may be hiding the circumstances of Lesin's death. But why would it do that, particularly considering that the death occurred during Barack Obama's second term, and also in view of the agency's current thoroughness in identifying any illicit Russian activity, past or present, on its soil? To smooth relations with the mysterious "oligarch?" To avoid an international scandal? This is pure conspiracy theorizing, and if such things are to be insinuated more evidence is needed - from sources with greater credibility.
All of this does not rule out the possibility of incompetence, corruption or secrecy. Lesin is described as a "binge alcoholic" by another supposed associate in the same article, and we may never discover the exact sequence of events that led to his demise.
Yet, the sudden gravitation to the murder theory over all others is unlikely to be an accident. In the wake of the Skripal poisoning and the interest in the deaths of other prominent Russians abroad, "scoops" that would have earlier been treated with caution are now believed and reprinted enthusiastically, as evident from the prominence of a three-year-old story on news pages across the West.