Death of Russian media tycoon Lesin in DC believed natural despite criminal investigation - US media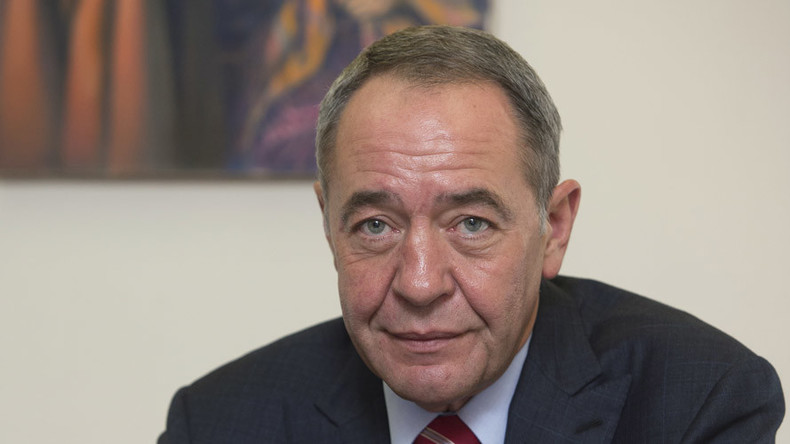 The investigation into former Russian Press Minister Mikhail Lesin's death was referred to the Justice Department's Criminal Division. Despite that, US media say authorities don't see the death as suspicious, citing sources in law enforcement.
The New York Times has reported that the referral of Lesin's case to the Justice Department's Criminal Division in March was merely a formality, suggesting that no criminal investigation followed.
Citing the same unnamed sources, the New York Times says neither the FBI, nor the US Justice Department have been taking an active part in the ongoing investigation.
Initial reports following Lesin's death in DC's Dupont Hotel on November 5, 2015 said he suffered a heart attack.
Four months later, in March, Washington police and a DC medical examiner announced the cause of death as blunt head trauma. They added that "blunt force injuries of the neck, torso, upper extremities and lower extremities" contributed to the 57 year old's death.
Nevertheless, the manner of death was still classified as "undetermined," with the autopsy unable to reveal the cause of Lesin's injuries, meaning they could have been the result of a physical assault, a fall or a vehicle accident.
Following the medical examiner's statement, Russia's prosecutor general sent an official request to the US Justice Department, demanding more information about Lesin's case on the basis of a bilateral treaty on mutual legal assistance on criminal cases dating back to 1999.
Russian Foreign Ministry spokeswoman Maria Zakharova said in a statement that the American side has not exactly been open, saying, "the information from the American side that all investigation data has been handed to Russia is untrue.
"Sometimes it happens that our American colleagues are unaware of what their other American colleagues do," she added, calling for information to be consolidated so that final conclusions do not differ.
US media say that, according to the police, no obvious signs of a struggle pointing to an unnatural cause of death were discovered in the hotel room where Lesin was found dead.
However, citing the same sources, they note that surveillance cameras records showing the moment of Lesin's return to the hotel on the night of his death indicate he "looked battered."
One of his friends and former business partners, Sergei A. Vasilyev, recently told the Russian Kommersant newspaper that Mikhail Lesin was drinking on the night prior to his death, adding that when Lesin had consumed alcohol before, "there were instances where he fell and caused involuntary injury to himself, including quite heavily."
The DC based medical examiner routinely tested for alcohol in Lesin's blood, but it was not listed as a contributing factor in his death, only the trauma.
Several Western media reports speculating on the cause of Lesin's death have compared it to the death of former FSB officer Aleksandr Litvinenko, who many in the West believe was killed by radioactive polonium poisoning on orders from the Kremlin. Other speculations suggest the late media tycoon was murdered by his business rivals.
Mikhail Lesin was considered one of the most influential figures in the Russian media landscape, perhaps best known for serving as press minister under President Vladimir Putin in 1999-2004 and as presidential media adviser from 2004 to 2009. Lesin has been credited with the idea of establishing RT as an English-language television network designed to broadcast the Russian perspective on world affairs to an international audience.