No country for jaywalkers: Chinese city wants facial recognition to ID offenders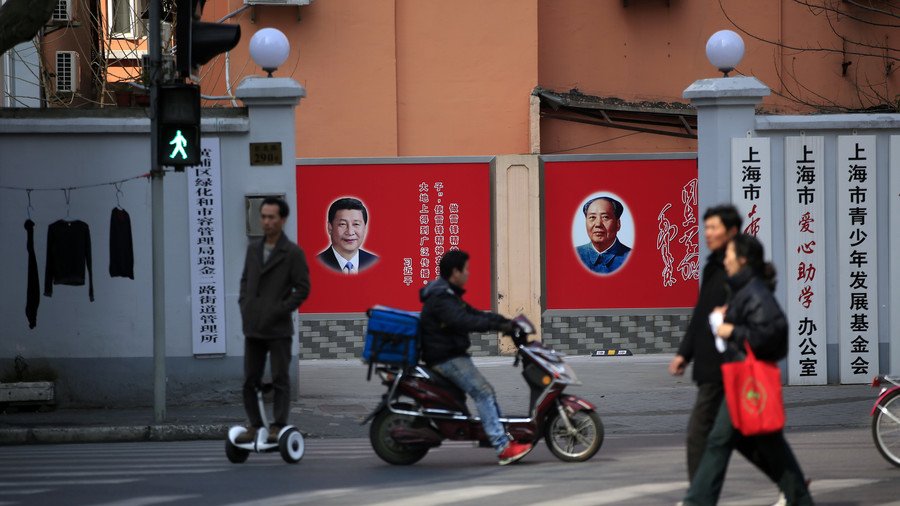 A Chinese city is taking jaywalker-shaming to the next level: Shenzhen authorities hope to instantly fine jaywalkers via text message. The city already has LED screens in the streets used to publicly shame unruly pedestrians.
Intellifusion, a Shenzhen-based AI firm, is in the preliminary stages of developing a system that can identify offenders as soon as they impatiently cross the street – and then send them fines via text message. The company that provides technology to local police is currently holding talks with local mobile phone carriers and social media platforms such as WeChat and Sina Weibo, according to the South China Morning Post.
"Jaywalking has always been an issue in China and can hardly be resolved just by imposing fines or taking photos of the offenders. But a combination of technology and psychology… can greatly reduce instances of jaywalking and will prevent repeat offences," Wang Jun, Intellifusion's director of marketing solutions, told the paper.
China's largest cities like Beijing and Shanghai already have automated traffic enforcement systems which use AI and facial recognition technology to identify drivers who violate the rules of the road – but Shenzhen has retooled this technology to combat a plague of unruly pedestrians.
Last year, the southern Chinese city of 12 million placed giant LED screens at intersections, in an effort to publicly shame jaywalkers. Under the current system, which was also developed by Intellifusion, high-resolution cameras capture photos of pedestrians disregarding traffic lights – and then their photo, last name, and part of their government ID is displayed on the LED screen for the whole world (or at least Shenzhen) to see. The unlucky jaywalkers whose faces are plastered on the LED screens also face fines of 100 yuan ($14).
Since the start of the uniquely vindictive program in May, nearly 14,000 jaywalkers have been identified and publicly shamed on a screen at a busy intersection in the city's Futian district, according to a statement released by Shenzhen traffic police last month.
City authorities took the shame-game one step further, recently unveiling a website that showcases the names, photographs, and partial government IDs of all identified jaywalkers in the city.
China has found other ways of using facial recognition technology for law enforcement purposes. Last month, Chinese police in Zhengzhou were issued high-tech facial recognition glasses to help them identify fugitives running from the law.
Think your friends would be interested? Share this story!
You can share this story on social media: