Act of enslaved govt: Center-right coalition to take power in Italy slams Russian diplomat expulsion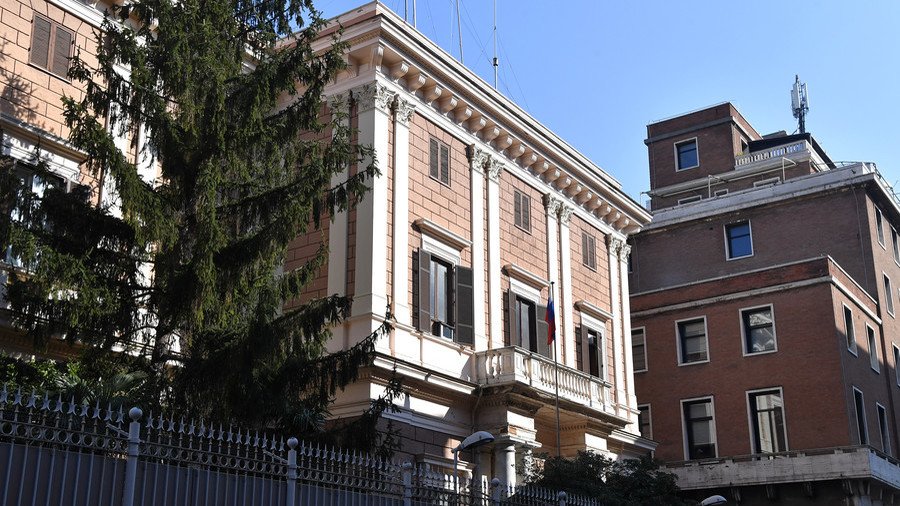 The politician hoping to be Italy's next prime minister blasted the decision to expel Russian diplomats from the country. A fellow coalition member criticized the outgoing government for "serving the will of foreign states."
Despite the fact that Britain is yet to provide evidence to support its allegations against Russia of poisoning ex-spy Sergei Skripal, Italy and over a dozen other European countries has joined in a massive expulsion of Russian diplomats.
However, the decision to kick out two Russian diplomats has resulted in a split between the caretaker government and the center-right bloc set to take power.
Matteo Salvini, a long-time ally of former Prime Minister Silvio Berlusconi and one of the winners of Italy's March 4 election, claimed the expulsion of Russian diplomats will only "aggravate problems."
On Facebook, Salvini rejected the idea of imposing new sanctions on Russian citizens in an appeal to have dialogue.
"Isolating and boycotting Russia, renewing economic sanctions and expelling diplomats will not solve problems; on the contrary, it will make them worse. Arresting the ex-president of Catalonia does not solve problems, it only makes them worse. Sanctions and handcuffs? I prefer dialogue. I want a government that works for the future and peace, growth, and security. Is that too much to ask?" Salvini told his Facebook followers.
In an emotional statement, Giorgia Meloni, the leader of another coalition party – the right-wing Brothers of Italy, which is backed Salvini – condemned the measures taken against Russia. "It is unacceptable for the resigning government to expel two diplomats from the Russian Embassy," Meloni said, emphasizing that these are "the last backlashes of enslaved government, serving the will of foreign states."
READ MORE: Entangling alliances or scoring at home? Why US went out of its way with Russian diplomat expulsions
She added that the caretaker government "will, fortunately, be no longer in a position to harm the national interests of the Italian people."
A few weeks ago, Matteo Salvini's call to put an end to sanctions and establish ties with Russian President Vladimir Putin created a stir across the Atlantic when the New York Times reacted with the headline "Italy has dumped America. For Russia."
Despite difficulties arising from forming a new government with the populist Five Star Movement, the center-right coalition is hoping to elect Salvini as their prime minister and establish better relations with the Kremlin.
If you like this story, share it with a friend!
You can share this story on social media: