Austria refuses to expel Russian diplomats as EU countries jump on UK-led bandwagon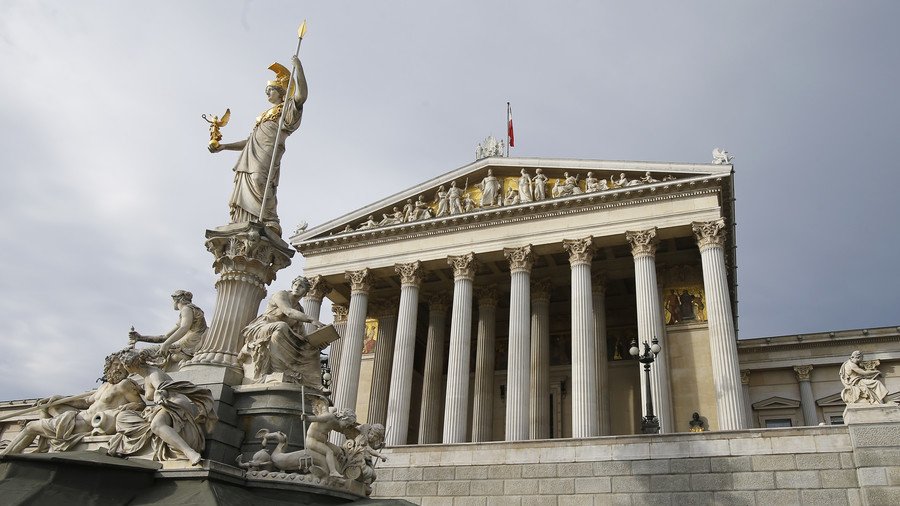 Vienna chose not to expel Russian diplomats as a response to the poisoning of double agent Sergei Skripal, saying it wants to keep dialogue with Moscow open. Some European opposition figures say the move will only create problems.
Despite more than a dozen European nations expelling Russian diplomats over the Skripal case, not every nation or politician is on board. Dissenting voices are starting to be heard, including that of the Austrian government.
Speaking to Sputnik following the announcements by various EU and other European countries, Austrian government spokesman Peter Launsky-Tieffenthal said that Vienna "will not take any measures at the national level, we will not expel diplomats.
"The reason for this is that we intend to keep open channels of dialogue with Russia. Austria is a neutral country and a kind of bridge between East and West. But we support the decision to recall the EU ambassador from Moscow."
Other countries were already exercising caution before the Monday announcements. Ahead of a meeting with Theresa May at a European Council summit dinner in Brussels last week, Greek Prime Minister Alexis Tsipras stressed the need for an investigation into the Skripal case before jumping to conclusions. "We have to express our solidarity to the UK, to the British people, but at the same time we need to investigate," Tsipras said.
Luxembourg Prime Minister Xavier Bettel, a former criminal lawyer, said he wanted to hear what May had to say at the summit before making a decision.
Meanwhile, the head of Germany's Die Linke party, Andreas Maurer, told Sputnik that the German position on the case of Sergei Skripal should not have been solely guided by Berlin's solidarity with the European Union. Berlin chose to expel four Russian diplomats.
"I am looking now, that the Foreign Minister of Germany [Heiko Maas] is talking about the decision as a sign of solidarity – this decision on the part of Germany to send out four diplomats. This is of course, in my opinion, you have to very critically look at this. In this regard, the decision should not be taken because of some sort of solidarity. Whatever problems or errors there may have been, the position of Germany should not have been built upon solidarity," Maurer said.
Maurer went on to note that Russia would respond with the expulsion of diplomats from all of those countries, adding that such moves will not lead to a normalization of ties. "We all know that Russia is obliged to reply to the expulsion of its diplomats. I am certain that German diplomats, which are now in Russia, will also be expelled from the country. We know that this always happens. This will not lead to solving the problem," he said.
Even as Western countries continue to blame Moscow for the March 4 poisoning of Sergei Skripal and his daughter in Salisbury, UK – despite a lack of evidence – Mauer expressed a different opinion: "It is obvious here that the West does not want proof concerning the matter, what happened here, and how it happened. They have made a purely political decision, a symbolic decision, we all know this, and it is just ridiculous to expel four diplomats when we will not solve the problem in this way."
Russia denies having any involvement in the poisoning of Skripal and his daughter Yulia, and has offered its full cooperation in the investigation. Its request for a sample of the toxic agent used in the attack has been denied by the UK.
Like this story? Share it with a friend!
You can share this story on social media: