Bikini-clad Russian women brave icy waters in Far East (PHOTOS, VIDEO)
Published time: 25 Mar, 2018 09:01
Edited time: 26 Mar, 2018 08:47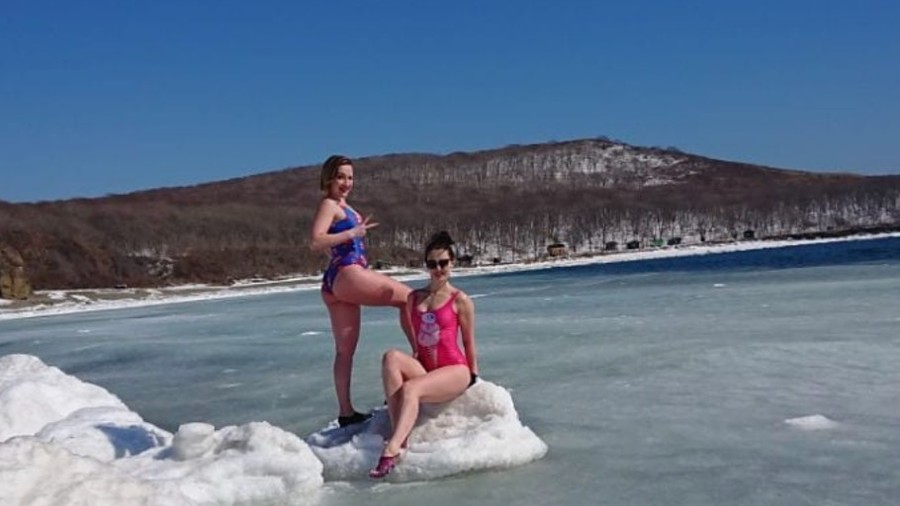 Icy waters and freezing temperatures do not stop ice-swimming enthusiasts from splashing about in Russia's Far East. The bikini-clad women leave their audience in awe as they post pictures and videos of their adventures.
Some Russians prefer bringing summer themselves rather than waiting for it, just like this group of ice-swimmers from the Far Eastern Russian city of Vladivostok. The bikini-clad girls who call themselves the 'Morozhenki' (Ice-creams) dive into the water despite freezing temperatures and say that they really enjoy the process.
Once the current was too strong and the women could hardly reach the shore, but luckily everyone came back safe.
"It is a joy to swim in open water," year-round swimmer Nataliya wrote on her Instagram. "We swam quite a distance from the shore, and as we wanted to go back we realized that the current is strong… I was swimming and thinking what a shame is to sink in plain sight [of the crowd of onlookers on the shore] now. And most importantly no one will rush into the water to save us, it's icy."