1,500 bikini-clad snowboarders hit Siberian slopes (VIDEO)
Here's one of the hottest things you'll ever see on snow: 1,500 bikini-clad winter sports enthusiasts taking to the slopes in Russia's Kemerovo Region.
The revelers from Russia, the US, China, Italy, Germany and France set a new record at the Grelka Fest at the famous Sheregesh ski resort, located in the heart of Siberia.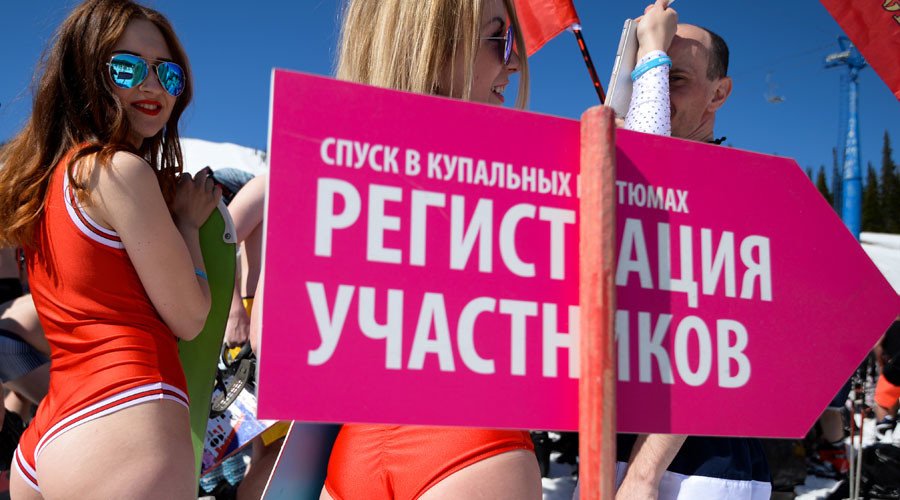 Stanislav Konenko, editor-in-chief of the Russian Book of Records, confirmed to the Siberian Times: "This year's bikini ride had 1,498 skiers and snow boarders – this is 387 more than in 2014."
The temperatures at Sheregesh are now about 12C (53.6F), so it wasn't all a smooth ride for the participants.
A 21-year-old student from Novosibirsk became Miss Sheregesh at the event, winning a $10,000 prize, while the oldest person to take part was 73-year-old Eduard Nefedev.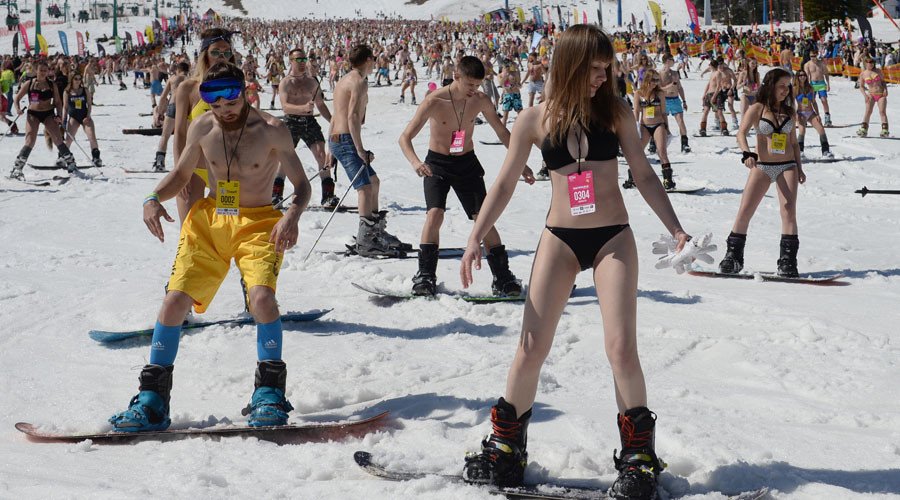 Hundreds gathered at the slopes to watch and cheer on the snowboarders.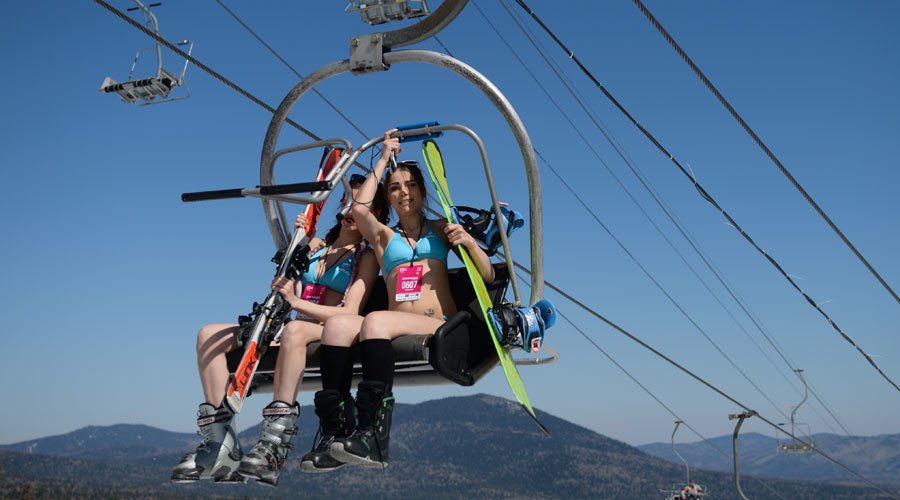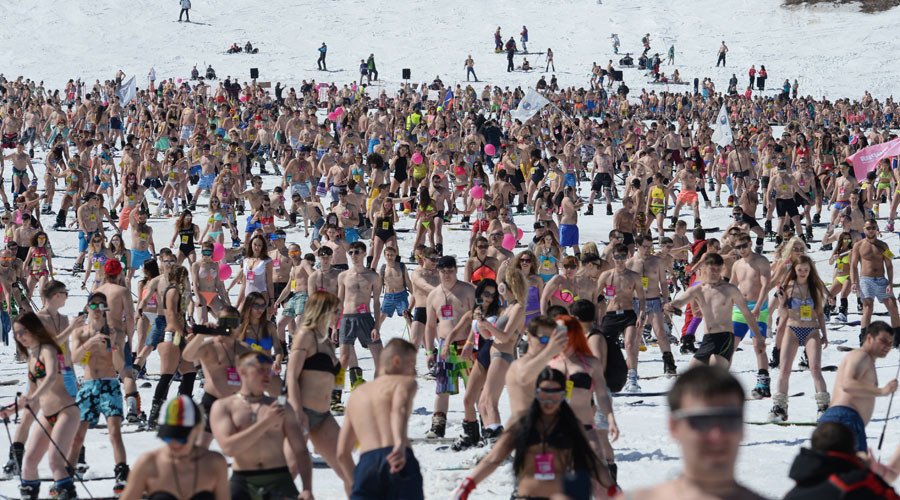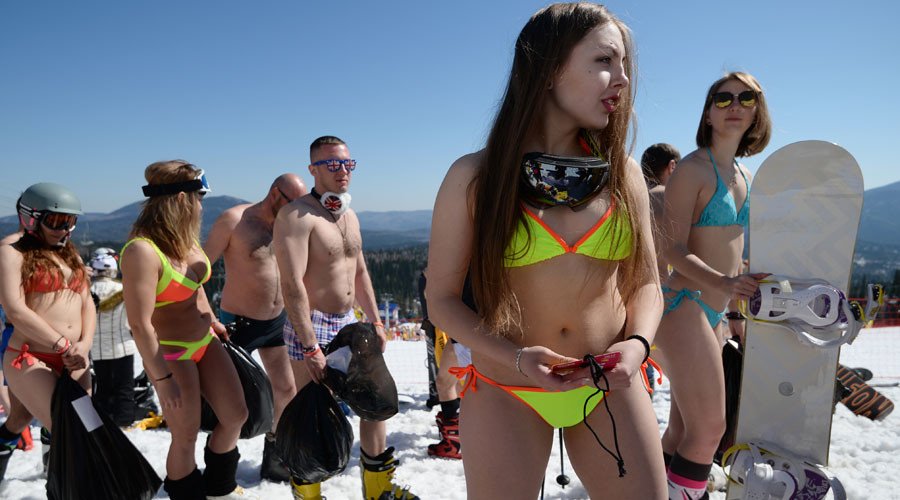 You can share this story on social media: