Brazilian bishop 'stole $600,000 from church collection plates'
Published time: 24 Mar, 2018 19:08
Edited time: 25 Mar, 2018 08:01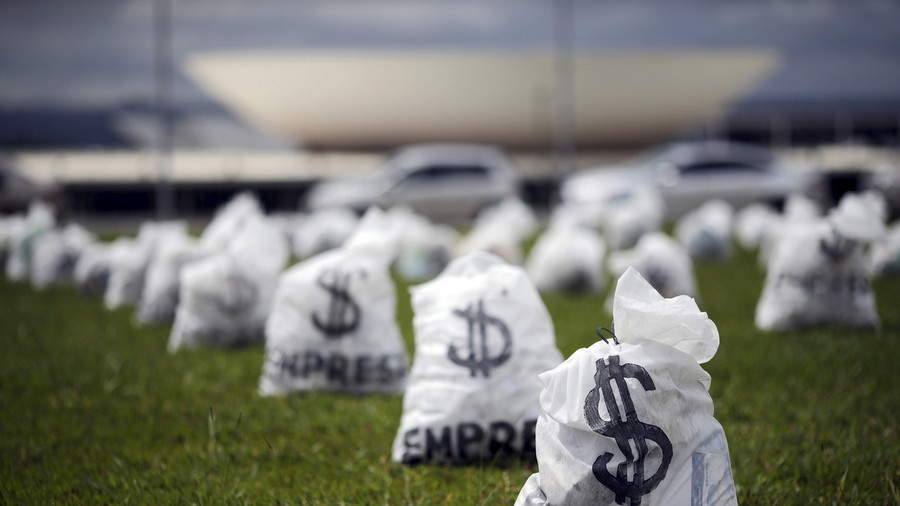 A bishop and several priests in Brazil have been charged in connection with the theft of more than $600,000 belonging to parishioners.
Police arrested Bishop of Formosa José Ronaldo Ribeiro as well as a number of other clergymen Monday after police found large quantities of cash during a raid on Ribeiro's home. They group are accused of pilfering funds, amounting to 2 million reais ($608,000), from various sources.
Ribeiro and four other priests allegedly stole money from collection plates, donations and fees paid for weddings and baptisms. The supposedly ill-gotten gains were then used by the group to buy a cattle ranch and a lottery ticket shop, according to Brazilian media Globo TV.
Ribeiro scored something of an own goal when parishioners became suspicious and reported him to authorities, who then opened an investigation in 2015. Prosecutors charged a total of 11 people with misappropriation of funds, money laundering, ideological falsehood and criminal association on Friday.