Pope Francis calls to adjust line in 'Our Father' about 'temptation'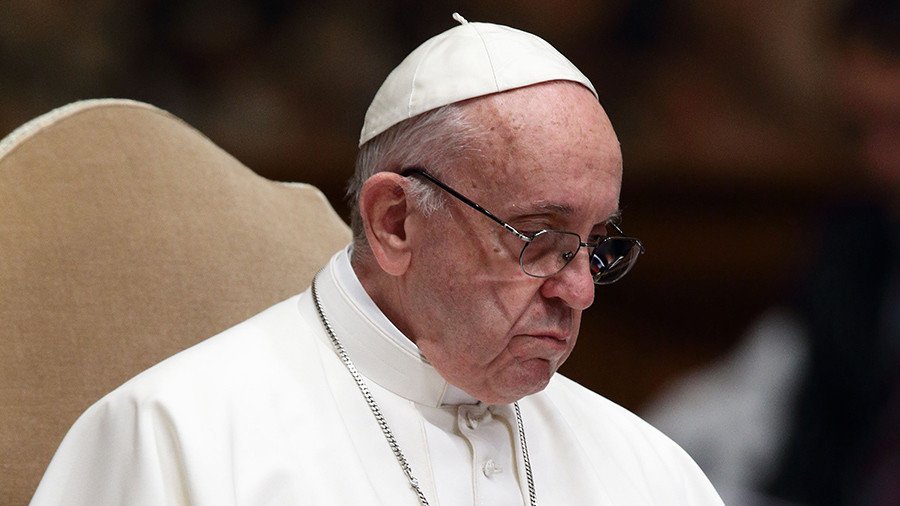 Pope Francis has called upon the Roman Catholic Church to adjust the translation of phrase on temptation in the most famous Christian prayer, 'Our Father', also known as 'The Lord's Prayer'.
The Italian and English translations of the prayer, better known as 'Our Father' among Catholics, ask God to "lead us not into temptation." "That is not a good translation," the pontiff said in a television interview on Wednesday evening, as cited by the Vatican Radio.
The Pope hailed the Catholic Church in France, which earlier decided to use the phrase "do not let us fall into temptation" instead. Something similar should be applied worldwide, the pontiff suggested. The French Catholic Church adopted the new translation earlier in December.
"It is not him [God] who throws me into temptation and then watches how I fall… God helps us get up," Francis added, "It's Satan who leads you into temptation."
The prayer, which millions of Christians learn as children, is part of Christian liturgical culture. It was allegedly written in Aramaic, which is considered by many historians to be the language of Jesus. The original text wasn't preserved, but it is kept in Greek and Latin translations.
Pope Francis, born Jorge Mario Bergoglio in Argentina, has become extremely popular for his open-minded speeches. Elected in 2013, he heralded a new era for the Vatican.
Pope once publicly declared that the Church ought to ask the forgiveness of women and homosexuals for hundreds of years of ill-treatment at its hands. In 2015, the pontiff made it easier for Catholics to end their marriages, making the most substantial changes to annulment procedures in centuries. He said the reforms are aimed at providing a "just simplicity" for the "heart of the faithful."
You can share this story on social media: