Pope Francis admits taking nap while praying...but says God's OK with it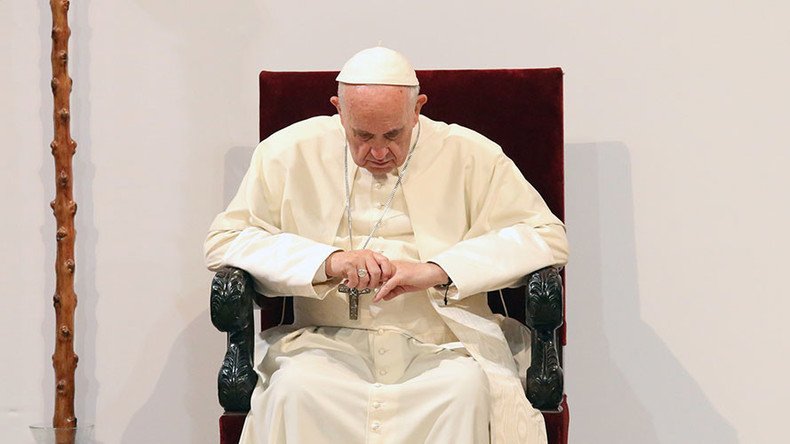 Pope Francis admitted he sometimes falls asleep during prayers, the 80-year-old head of the Catholic Church has revealed during an interview with a Catholic TV program.
"When I pray, sometimes I fall asleep," he said in the second episode of the 'Pade nostro'('Our father') program, which is scheduled to be aired on TV2000 on Wednesday evening. The piece with the Pope's revelation was published on YouTube on Tuesday.
"Saint Therese did it too," the pontiff said, referring to one of the Catholic saints of 19th century. He added that Saint Therese used to say that God "likes it when you fall asleep."
There is nothing wrong in falling asleep while praying, according to the Pope. Christians are supposed to feel like children in father's hands, reads one of the religious texts quoted by the pontiff.
It is not the first time the pope has admitted to nodding off while praying. He has previously 'confessed' to the practice.
"Sometimes I doze off, the fatigue of the day makes you fall asleep, but he [God] understands," he said as quoted by Reuters from an address to the crowds in Vatican City in 2013.
READ MORE: Pope says Christians must revitalize Europe amid 'dramatic sterility'
You can share this story on social media: