Object of affection: Meet the people 'married' to weird things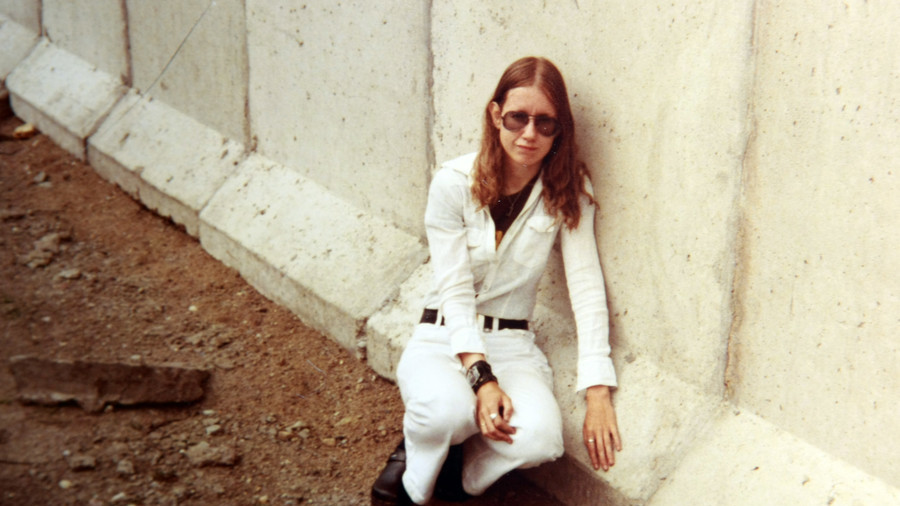 One woman's inanimate object is another's one true love. At least that's the case for the growing number of objectum sexuals, i.e. people who fall in love with and often marry what most deem to be an insignificant other.
People who fall in love with objects identify as "objectum sexuals" or objectophiles and believe their love is reciprocated by telepathic communication. Objects can range from the tiny to the monstrous and "relationships" can vary from innocent to...intimate.
The original object lover
Many OS people view Swedish-born Eija-Riitta as a pioneer for their people after she married the Berlin Wall in 1979 and officially changed her name to Eija-Riitta Berliner-Mauer. She is also credited with naming the sexuality, according to an online group set up to connect people who identify as OS.
The city of love… literally
No prizes for guessing the partner of Erika La Tour Eiffel. As her name reflects, Erika is 'married' to the Eiffel Tower in Paris, whom she believes to be a woman.
Erika traveled from San Francisco to 'marry' the tower in a commitment ceremony in 2007, however she also has intimate relationships with a bow, that helped her become a world-class archer, and a piece of fence she likes to keep in her bedroom.
A woman & her vintage chandelier
True love means age is nothing but a number, as was the case for Amanda Liberty, a 33-year-old woman from Leeds, England, who fell in love with a chandelier 57 years her senior. Liberty bought the 90-year-old light fixture, which she named 'Lumiere,' for £400 (€565) after stumbling upon it on eBay – a moment she describes as, "love at first sight."
A rollercoaster of emotion
Linda Ducharme married her 'husband,' Bruce, in 2013 after a 30-year relationship full of ups and downs, literally. Bruce is a Ferris Wheel. Linda fell in love with Bruce at a carnival in 1982. The pair suffered a rough patch in 1986 when a storm knocked him down and put him out of commission, but Linda is now attempting to return him to his former glory and the couple live happily together in Florida.
Pirate ghost
While not necessarily an object, it's an unconventional marriage all the same. Last year Irishwoman Amanda Teague married a 300-year-old Haitian ghost pirate named Jack Teague who died by execution in the 18th century.
Amanda and Jack married in international waters and she describes their physical relationship as being similar to that of a human couple.
READ MORE: 'Melania's Breasts' or 'Brezhnev's Underwear'? Poll to name new Russian arms goes wild
Modern-day fairy tale
Los Angeles-based Aaron Chervenak eloped to Las Vegas to marry his smartphone after developing a deep and emotional relationship with the device.
"If we're gonna be honest with ourselves, we connect with our phones on so many emotional levels. We look to it for solace, to calm us down, to put us to sleep, to ease our minds, and to me, that's also what a relationship is about. In a sense, my smartphone has been my longest relationship," he explained.
The deceiving laptop lover
Not all love stories have happy endings. Case in point Chris Sevier, who was denied the right to marry his laptop by a federal judge in Utah on Monday. US District Court Judge David Nuffer rejected Sevier's plea as it appeared he was not actually in love with the computer, but was, in fact, attempting to make a mockery of same-sex marriage.
Sevier had argued that marrying someone of the same sex is comparable to marrying his laptop, and has filed similar lawsuits in several other states, in an apparent attempt to overturn the US Supreme Court's Obergefell v. Hodges ruling that made same-sex marriage legal nationwide.
Think your friends would be interested? Share this story!