Austrian diplomat recalled from Israel for wearing 'Nazi' shirt
Published time: 22 Mar, 2018 22:24
Edited time: 20 Aug, 2018 12:37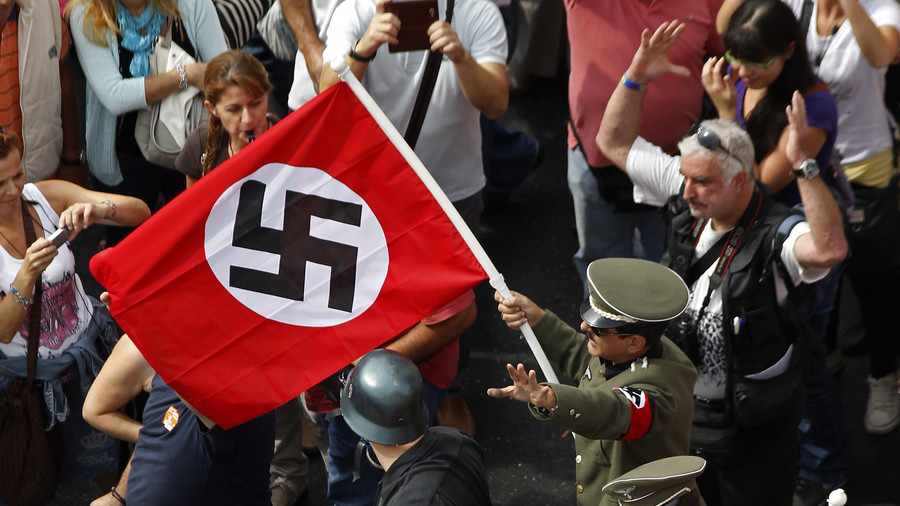 Austria's Foreign Ministry has recalled an employee from its embassy in Israel after he posted a photo of himself on Facebook wearing a T-shirt emblazoned with the name of a Nazi tank division.
Weekly news magazine Falter published screengrabs of Jürgen-Michael Kleppich wearing a green shirt bearing the words "Stand your ground" and "Frundsberg". Frundsberg is a reference to the 10th SS Panzer Division during World War II. The division was named after the 16th century German commander Georg von Frundsberg. Kleppich's Facebook account has since been deleted.
The controversial shirt is sold by Phalanx Europa, a clothing brand that specializes in "patriotic" apparel and markets itself as an online store for the identitarian, white nationalist, movement. Falter also reported that Kleppich previously posted a photo of his grandfather in a Nazi uniform.
Kleppich has been summoned to Vienna to "clarify all circumstances" surrounding his wearing of the shirt, Austria's foreign minister, Karin Kneissl, told the ORF radio station. "If there is a disciplinary cause, a disciplinary procedure will be initiated," she said.
The attaché is also reportedly a member of the right wing Freedom Party which is a junior partner in Austria's coalition government. The party has been at the center of several Nazi-related allegations in recent years. Earlier this year a party official was forced to resign after it emerged that his fraternity published a songbook praising the Holocaust.
The state of Israel has said it will not have any direct contact with politicians from the party, which controls Austria's foreign, interior and defense ministries as part of its government formation pact with the larger People's Party.
Like this story? Share it with a friend!