Almost 60 children suffer poisoning in Moscow Region, angry locals blame waste depot gas leak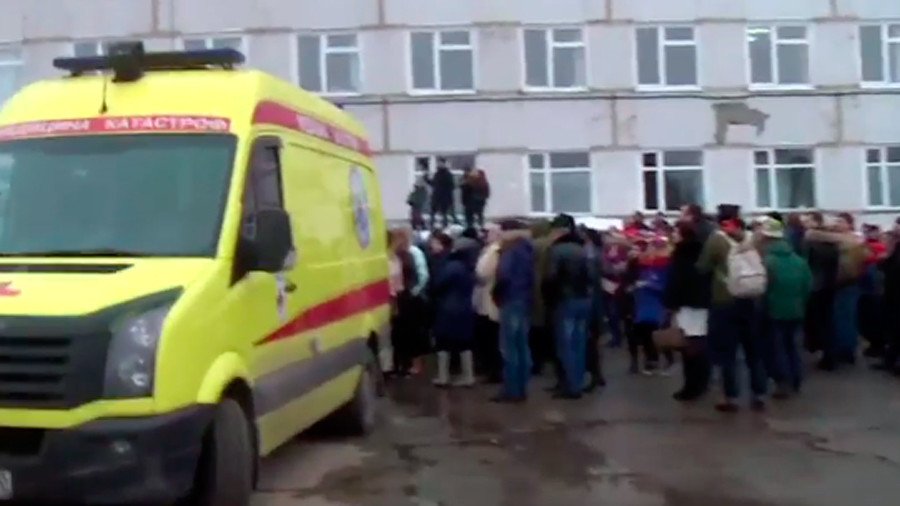 Dozens of children required medical attention over poisoning in Volokolamsk, Moscow Region. Protests began in the city as locals claim emissions from the local waste depot have damaged their health.
The case, which has captured the local media spotlight, began after 57 children of school age were treated by doctors and at least five were hospitalized due to poisoning symptoms. All of the children suffered from nausea and dizziness, and three of them also had skin rashes, the regional health ministry told RIA Novosti.
Mash telegram channel reported that the number of those who have required medical attention in Volokolamsk, both children and adults, has reached 183.
The official cause of the poisonings has yet to be announced. However, the Volokolamsk District authorities told RIA Novosti that a large emission of landfill gas occurred at the local Yadrovo waste depot overnight and was eliminated by morning.
Amid growing outcry from residents, the general prosecutor's office said it would launch a probe into the poisonings. Moscow Region Governor Andrey Vorobiev also weighed in, promising to pay extra attention to the situation in the city.
A spontaneous protest erupted in the city as angry parents gathered outside the central hospital where the kids were being treated. Volokolamsk District head Evgeny Gavrilov arrived on the scene to calm the crowd, but the "negotiations" escalated into a brief scuffle with one of the locals. A witness told Kommersant that Gavrilov was pushed several times and had the hood of his coat torn off before retreating into the hospital building.
Vorobiev also visited Yadrovo on Thursday and talked to people who suggested that the kids be evacuated from the city and placed in children's camps until the situation improves.
"It's a good idea," the governor said, as cited by Interfax. "We'll surely provide all the necessary measures for the children to be sent away."
Residents of Volokolamsk have been protesting against the waste disposal facility for several weeks, calling for it to be shut down. There was also a major gas emission at Yadrovo in late February, which led to the declaration of a state of emergency.
READ MORE: Children among at least 21 people 'poisoned' by 'gas' in Russian village
Waste deliveries to the landfill are expected to come to a halt on March 24, with degassing to begin the same day, Moscow Region authorities said. There are plans to cover the site with an additional layer of earth and begin the regular monitoring of air quality.
Think your friends would be interested? Share this story!
You can share this story on social media: