Children among at least 21 people 'poisoned' by 'gas' in Russian village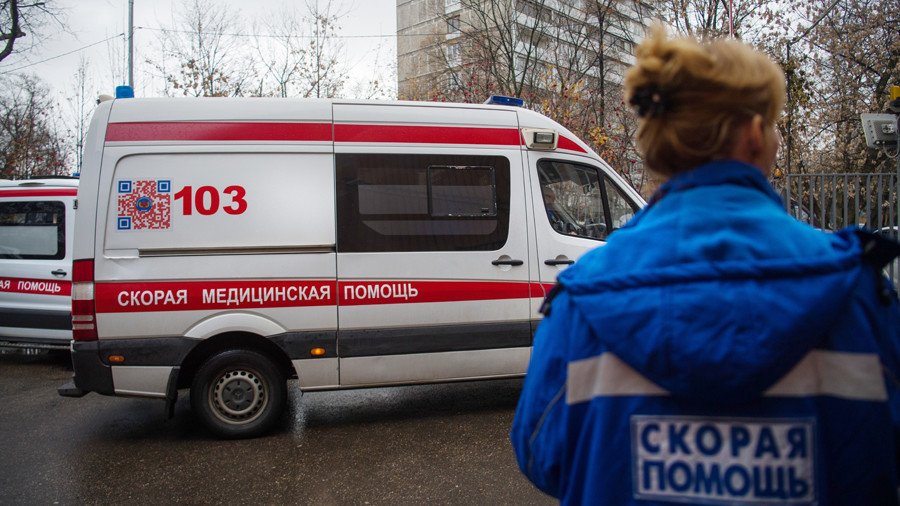 Over 20 people, including children, have been exposed to "gas" in a Russian village, RIA and TASS news agencies report, citing emergency services. Authorities are trying to establish the exact nature of the substance.
The incident took place in a "Gypsy village" in the community of Kalinin, 500km southeast of Moscow, a source from the emergency services told RIA Novosti.
"The poisoning occurred after the discovery and attempts to open tanks with an unknown substance. In total, 29 people were taken to hospitals, including 9 children," the source said. "According to preliminary data, local residents were cutting the ammonia tanks open and apparently the remainder of the gas spread across the area."
A law enforcement source told RIA that the tanks contained ammonia, a hazardous substance that causes rapid skin and eye irritation, burning of the nose, throat, and respiratory tract, as well as severe burns.
Currently, 17 people are said to be treated at local hospitals, including three minors.
A local dispatch of the Emergency Ministry told TASS that the people were exposed to sulfur dioxide, a life-threatening toxic gas which has severe respiratory effects, including difficulties breathing. Some locals in the predominantly Romani village who collect scrap iron attempted to open the gas tanks, the dispatch added.
You can share this story on social media: