'It burns, it burns': Kids poisoned by apple juice at birthday party, 2 hospitalized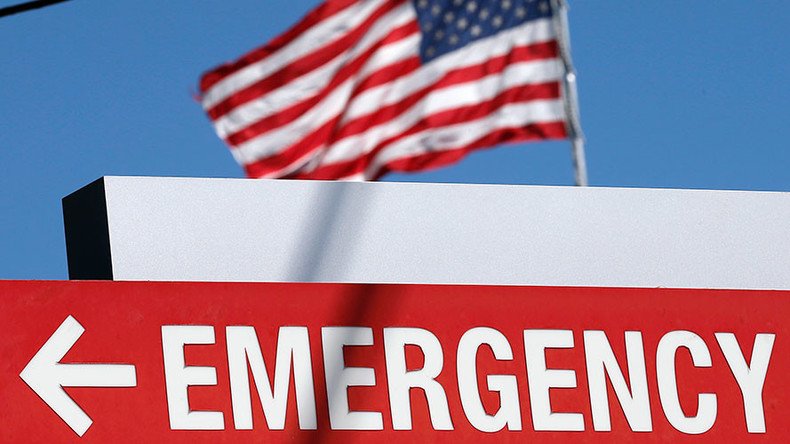 A multi-agency investigation is underway in Pennsylvania after two children had to be airlifted to hospital after drinking apple juice containing a caustic substance while having a birthday party in a local restaurant.
Richie Zaragoza and his 4 year old half-sister, Ginaya Mendoza, were both rushed to the intensive care unit at Hershey Medical Center on Friday suffering from severe burns to the mouth and throat.
The children's mother, Virginia Davis, told Lancaster Online that Richie "just started screaming, 'It burns, it burns'" before then throwing up blood.
Both children are understood to now be in "fair condition," having drank a caustic substance that somehow got into their glasses.
Restaurant manager Steve Weng told Lancaster Online that nothing like this had happened in the year he had been at the establishment, adding that the apple juice had been purchased at a local supermarket and he had no idea how it became contaminated.
Richie, who is battling cystic fibrosis and diabetes, has been sedated since the incident, though his sister is reportedly doing much better and is no longer under sedation. The courageous boy has let his father, Richard Zaragoza, know that he can hear him during brief moments of consciousness.
"I had to try to talk to him last night through his fingers, I told him I loved him and he squeezed my hand twice so he was responsive," Richard said.
It's reported that another child, 6, suffered stomach pain after consuming the drink, while an adult burnt their mouth tasting the drink.
It was confirmed Monday that a number of local, state and federal agencies are investigating the issue, with Lancaster County district attorney's office, Pennsylvania Department of Agriculture and the U.S. Food and Drug Administration joining East Lampeter police in their investigation into what the mysterious substance was and how it got there.
Richard Zaragoza told Lancaster Online that initial tests by Hershey Medical Center found traces of methanol, a toxic form of alcohol used industrially for a variety of purposes including as a pesticide and solvent, was found in the drink.
You can share this story on social media: