'Pornographic Pub Crawl': Briton given 1yr suspended sentence in Cambodia (GRAPHIC PHOTO)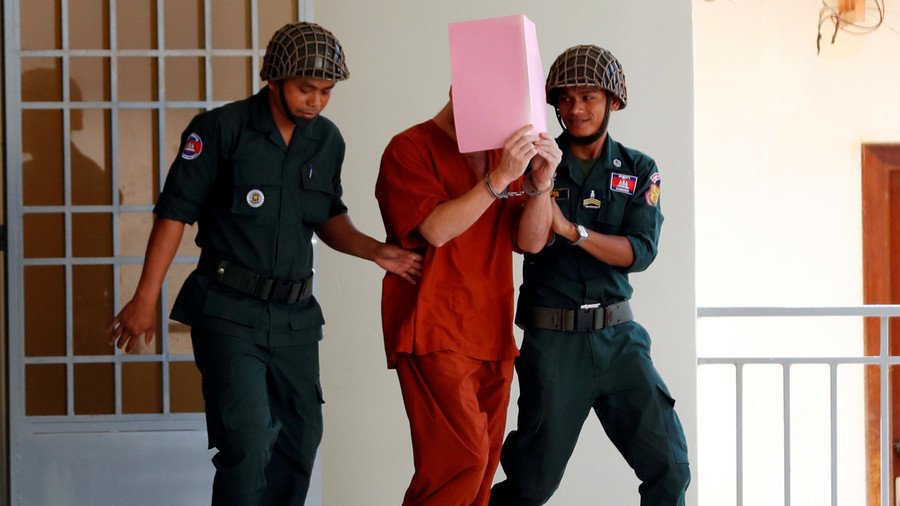 A British man has been given a one-year suspended prison sentence in Cambodia for using "pornographic" photos to promote a party. Daniel Jones was one of ten foreigners arrested in Siem Reap on January 25.
The 31-year old was arrested in a police raid during a pub crawl and pool party, after photographs were allegedly shared showing people engaging in "pornographic dancing." Jones said there was no sex or nudity at the party, which he promoted on Facebook with the tagline "Pub Crawl or Let's Get Wet," according to Reuters. Prosecutors, however, said the photos were illegal and against Cambodian culture.
READ MORE: 5 Britons charged over 'pornographic dancing' in Cambodia (GRAPHIC PHOTOS)
At the time, Cambodian police released a statement saying they detained 77 tourists and, following an investigation, arrested ten suspects. They also released images of the alleged offense, along with a group picture of the arrested.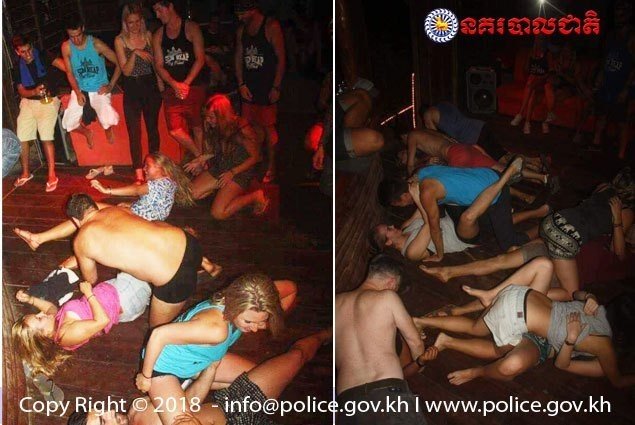 The eight men and two women from Britain, Canada, The Netherlands, Norway and New Zealand were initially charged with producing pornographic material. The group claimed the photos in question were several years old and had nothing to do with them. All charges were later dropped and the tourists were deported, with the exception of Jones.
Judge Um Chan Thol said on Tuesday that he handed down the maximum sentence to Jones because he "unintentionally produced pornography that affects Khmer culture." Jones already served one month and 22 days on remand since his arrest. The remaining 10 months were suspended.
Jones' lawyer Ouch Sopheaktra said they were "not happy" with the decision as "there was no evidence" that Jones produced pornography.
Think your friends would be interested? Share this story!
You can share this story on social media: