Ukraine bars Russians from voting in presidential election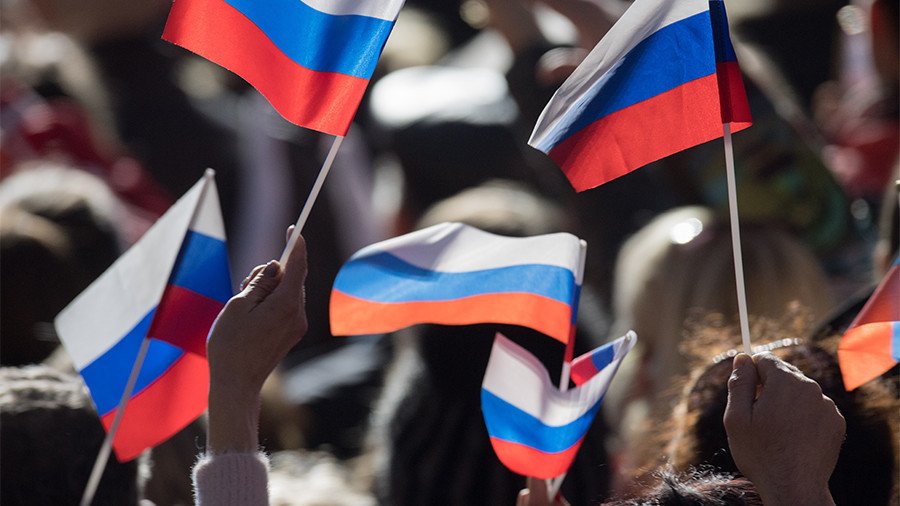 Ukraine is barring some 72,000 Russian citizens on its territory from voting in Russia's presidential election, over the issue of reunification with Crimea. Moscow has slammed the move as "direct interference" in its affairs.
READ MORE: Russians vote in presidential election across 11 time zones
Two days before the Russian presidential election kicked off, Ukrainian Interior Minister Arsen Avakov announced that police and the National Guard would prevent Russian citizens living in the country from casting ballots at diplomatic missions. Only those who hold diplomatic passports would be allowed in the buildings, Avakov warned.
"Any other persons and Russian citizens will not be allowed onto the territory of the diplomatic missions," he wrote on his Facebook page. It comes in retaliation to Moscow's decision to hold voting in Crimea, despite a request by the Ukrainian Foreign Ministry not to, Avakov said.
Crimea rejoined Russia in 2014 following a referendum that showed overwhelming support for reunification amid a violent coup that ousted Ukrainian President Viktor Yanukovich and foreshadowed years of bloodshed in the east of the country. The date of the presidential vote, March 18, marks exactly four years after the peninsula reunited with Russia. Ukraine considers Crimea to be "temporarily occupied territory" and elections there as violating Ukrainian law.
The Russian Foreign Ministry has condemned Ukraine's decision, saying that the steps taken by Kiev "contradict not only the Vienna Conventions on Diplomatic and Consular relations, but also international human rights norms, including the provisions of the European Convention on Human Rights (ECHR) of 1950." Hindering Russian citizens' access to the polls constitutes "direct interference" into Russian domestic matters, it said.
The ministry also reminded Kiev that even at the lowest points of Russia-Ukraine relations, Moscow never infringed on the rights of Ukrainian citizens to take part in parliamentary and presidential elections, including in votes that brought the current Ukrainian administration to power.
Ukraine also called on other countries, including EU states and Turkey, not to accept the results of the presidential election in Crimea and introduce sanctions against those involved in their organization. The Russian Foreign Ministry said such calls were "puzzling," adding that "Russia does not need the regime in Kiev to recognize its elections."
Moscow expects the United Nations, the Organization for Security and Co-operation in Europe (OSCE), as well as other influential international organizations to take note of Ukraine's stance.
Russians are voting on Sunday, March 18, to elect one of eight candidates: Pavel Grudinin (Communist Party of the Russian Federation), Vladimir Putin (independent), Ksenia Sobchak (Civic Initiative), Vladimir Zhirinovksy (Liberal Democratic Party of Russia), Sergey Baburin (All-People's Union), Maxim Suraykin (Communists of Russia), Boris Titov (Party of Growth) and Grigory Yavlinsky (Yabloko).
Some 72,000 Russian citizens in Ukraine are eligible to vote in the presidential elections, according to the Russian Electoral Commission. The diplomatic missions that would normally allow them to cast their ballots are located in the cities of Kiev, Kharkov, Odessa and Lvov.
You can share this story on social media: