'They should seek treatment': Election official blasts Deutsche Welle bid to influence Russian polls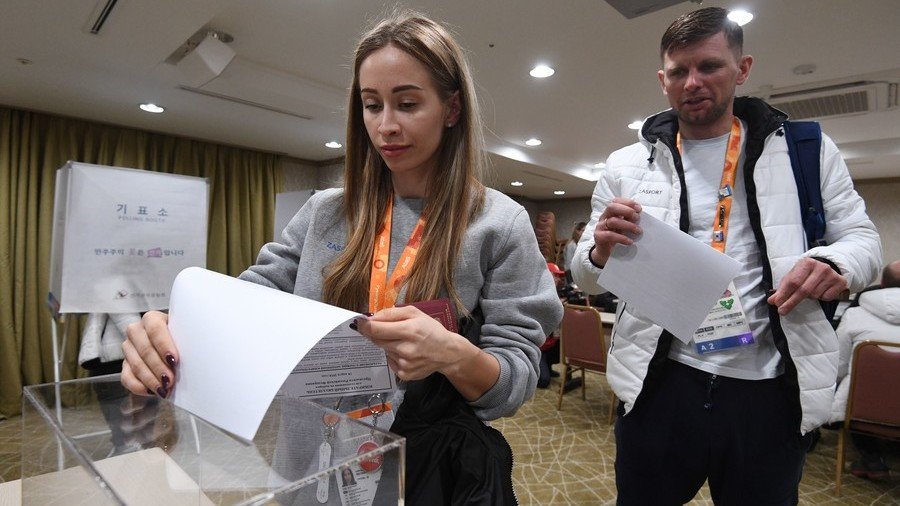 A Central Election Commission member has described a recent set of instructions for protests at presidential polls, published on a German media website, as a blatant attempt to interfere with Russia's internal affairs.
"They are trying to persuade our people not to take part in the elections. It is absolutely obvious that they are trying to influence the polls, to prevent people from going to ballot stations," Sergey Sirotkin said, according to RIA Novosti.
The election official was commenting on an article titled "Five Strategies of Protest Behavior at the Russian Presidential Elections," which was posted on the Russian-language website of German public news corporation Deutsche Welle (DW).
The article advised Russian voters to spoil their ballots, to take them home instead of casting them, or to shun the polls altogether. The authors also suggested that voters should apply to vote remotely and then not avail of the option, as well as voting for a candidate "that causes less negative emotions" in order to decrease the eventual winner's margin of victory.
"What can be our reaction to these instructions? The best advice we can give them is to seek treatment. The elections will be held normally. We are ready for any provocation and we have prepared everything to ensure the free expression and the highest level of trust in results that the Central Election Commission will announce," Sirotkin told reporters.
He said the recommendations released by DW showed a very low level of professionalism among their authors. "They are pushing people towards mistakes. What do they mean by taking a ballot home? If this ballot is used for the distortion of poll results, the person who carried it out of the station would be punished, and I doubt very much that they [DW journalists] would then speak in this person's defense," he said.
"Like hell they will succeed. I would advise them to give us no advice," Sirotkin added.
Earlier this month, the Russian upper house Commission for Protection of State Sovereignty released a report stating that, in view of the March 18 presidential elections, foreign governments and groups had boosted funding to various Russian opposition movements and politicians. The Russian senators noted that a typical example of a campaign favored by foreign sponsors is the call for an elections boycott, spread by anti-corruption blogger-turned-political activist Alexey Navalny and his allies.
Deputy Russian Foreign Minister Sergey Ryabkov has told the commission that most of the attempts to influence Russian internal politics from the outside were made by the United States.
You can share this story on social media: