Foreign sponsors boost funding of Russia's opposition, upper house commission claims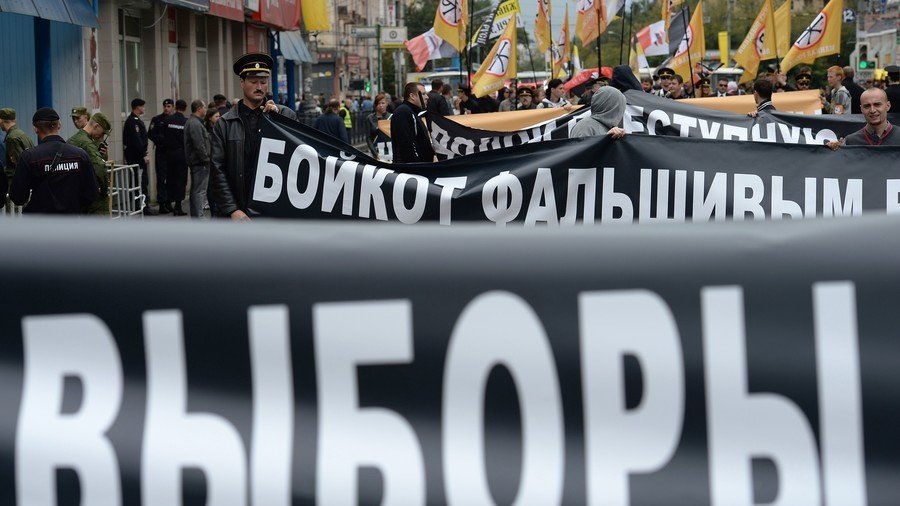 Russian senators have registered an increase in foreign funding to various Russian opposition movements and politicians, but added that external sponsors had become more careful in hiding their schemes.
The report from the upper house Commission for Protection of State Sovereignty released on Monday reads that the signals about the increase in foreign donations that various minor and non-registered opposition groups receive from abroad were arriving from all over the Russian Federation – from the westernmost exclave of Kaliningrad to the Russian Far East.
"Western interference programs are being used with much more caution and quite often under disguise so that the recipients of this funding can fail to understand that they are being influenced," the authors of the research noted.
They also wrote that a typical example of a campaign that is being favored by foreign sponsors is the call for an elections boycott spread by anti-corruption blogger-turned-political activist Alexey Navalny and his allies.
Deputy Russian Foreign Minister Sergey Ryabkov told the Monday session of the Commission for Protection of State Sovereignty that most of the attempts to influence Russian internal politics from the outside were made by the US.
"It is important to understand that it is Washington that is making most of the attempts not only to interfere with our internal affairs through various channels, but also is actively trying to accuse us, the Russian side, of some sort of interference, or rather quasi-interference with America's internal affairs," the diplomat said.
Ryabkov also stated that US President Donald Trump had failed to keep a campaign promise not to interfere in other nations' internal affairs. In particular, he pointed at the statement that the US Department of State made after Russian authorities refused to register Navalny as a candidate in the 2018 presidential election (Navalny was barred from polls because he is currently serving a suspended prison sentence for major embezzlement).
The deputy minister also forecast that the tensions between Russia and the US in the information sphere would only increase.
The upper house commission for monitoring and countering foreign nations' attempts to influence internal Russian politics was formed in mid-2017. Since then, the body has given a legal definition of such interference, prepared a bill allowing for expulsion of foreign citizens over "undesirable behavior" and presented report listing over 100 cases of Washington's meddling with foreign nations' internal affairs since the end of World War Two.
You can share this story on social media: