False St Patrick's Day cliches that drive Irish people crazy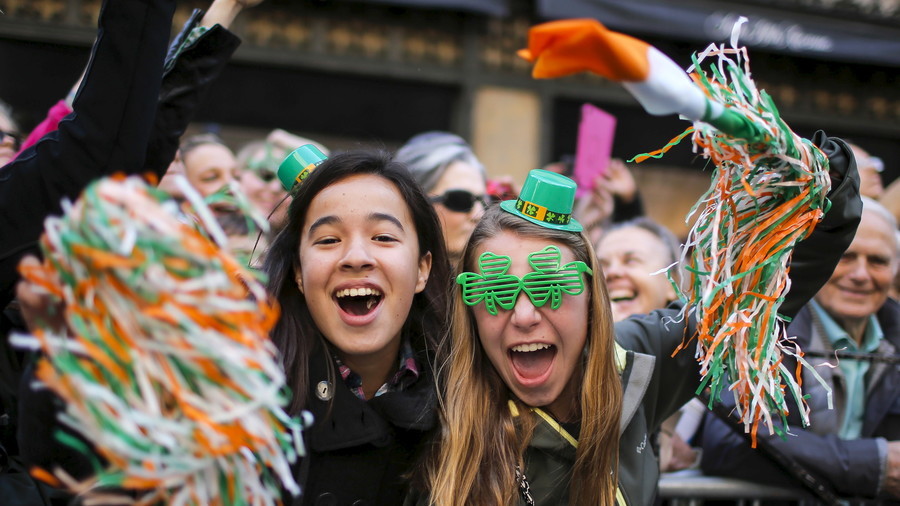 In honor of Ireland's national holiday RT.com presents a comprehensive run-down of the bizarre St Patrick's Day cliches from around the globe which irritate Irish people the most. Put that green beer down and read on.
Calling it 'St Patty's Day'
Other than people mistakenly thinking that the Republic of Ireland is part of Britain, there are few things which annoy Irish people more than people calling their national holiday 'Patty's day.' The progenitors of this cringe-inducing phrase are largely American, and despite years of overwrought protests from the Emerald Isle, this interpretation is remarkably persistent and widespread.
Irish people despise the term so much, someone has even gone to the effort of creating a website, PaddynotPatty.com, to purge it. "It's Paddy, Not Patty. Ever," the site says.
Why are you eating corned beef & cabbage?
This one is more baffling than offensive. The extent to which Irish people think about corned beef is essentially that the foodstuff is some kind of meat substance you might have put in a sandwich back in 1995.
They have no idea why people in other parts of the world eat it as a tribute to Ireland and being Irish. Bacon and cabbage is a traditional Irish meal. You can keep your corned beef.
Four-leaf clovers have nothing to do with St Patrick
Every Irish school kid is told the tale of how St Patrick converted the ancient Irish pagans by explaining the Christian concept of the Holy Trinity, using a shamrock he plucked straight out of the ground.
Somewhere along the line the admittedly-similar-looking four-leaf clover got confused with the shamrock and became part of the Paddy's Day festivities. However, this is particularly baffling, as however unlikely it was that he discussed Christian doctrine using a plant, Patrick certainly wasn't talking about a Holy Quad. So if you're trying to pass yourself off as Irish on March 17, don't mention the 'c-word.'
Green beer
Another baffling custom which started outside of Ireland and is treated with disdain in the home country is green beer. We're not sure what is in that green beverage, but it doesn't look remotely appetising. Irish people are actually suspicious that such drinks are even more deleterious to the drinker's health than a standard pint.
Think your friends would be interested? Share this story!