'Nice young man seeks place in history but lacks upbringing': Lavrov on Williamson 'shut up' remark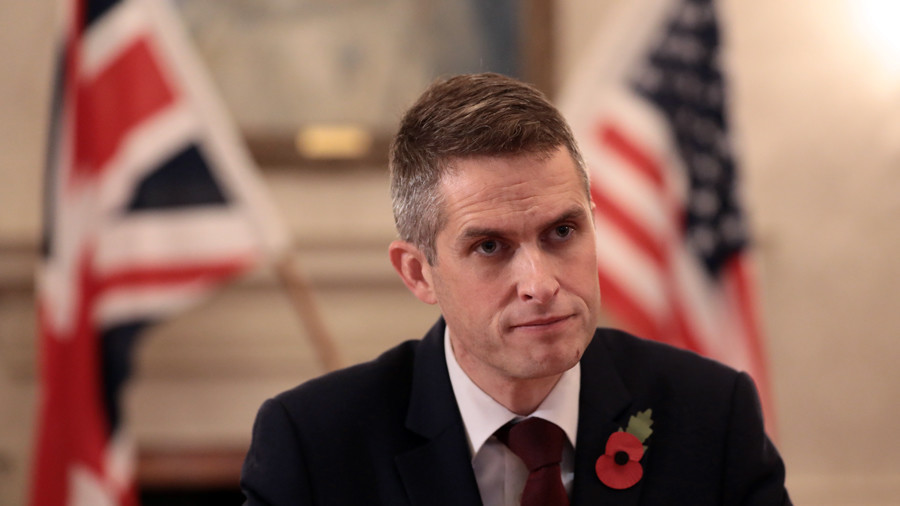 Russia no longer pays much attention to hostile statements like the one made by UK Defense Secretary Gavin Williamson, who said Moscow should "go away and shut up," Foreign Minister Sergey Lavrov said.
He chided the 41-year-old British official for his remarks made in reference to the ongoing stand-off between London and Moscow over the poisoning of a former Russian double agent in Britain.
"He is a nice young man. He probably wants to get a place in history by making bold statements," he suggested. "[UK Prime Minister] Theresa May now has 'highly possible' as her main argument backing Russia's alleged guilt. He has 'Russia should go away and shut up.' Well, I don't know. Maybe he lacks upbringing."
Lavrov said he cannot recall a time in his long career as a professional diplomat when the West used that kind of language against Russia, but said that Moscow was not offended. "We have long stopped paying attention to this and neither do we get excited by the rolling out of new sanctions against Russia," he said.
The UK this week accused the Russian government of orchestrating a chemical-weapons attack on British soil targeting Sergei Skripal, a former double agent. Any evidence in support of the accusation has yet to be made public. British officials claim that the toxin used was developed in the Soviet Union and that Moscow was culpable either for carrying out the attack or for losing control of the poison.
London demanded that Russia disclose details of an alleged secret project behind the nerve agent within 36 hours, saying otherwise it would consider the Kremlin responsible. Russia's refusal to accept May's ultimatum on the issue was interpreted as an admission of guilt.
Russia has denied the accusations and suggested that the UK should act in accordance with the rules of the Organization for the Prohibition of Chemical Weapons (OPCW). The agency has a protocol governing how to handle suspected incidents of chemical-weapons use, which do not include ultimatums, but demand sharing of evidence and other measures that Britain so far has failed to take.
Earlier, Williamson's anti-Russian remark was mercilessly mocked online, with people calling it childish and 'coming straight out of the playground.'
If you like this story, share it with a friend!