'Britain will allow for independent tests on nerve agent' – UK FM Johnson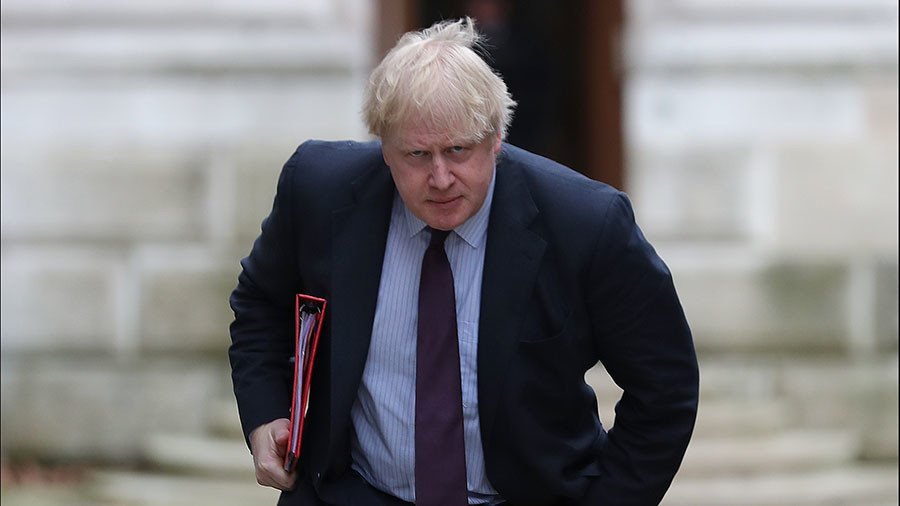 Boris Johnson has said the UK will allow for an independent international examination of the nerve agent which was used in the attack on the former double agent Sergei Skripal.
Writing in Germany's Frankfurter Allgemeine newspaper, the UK Foreign Minister said the poisoning of the former spy was part of a "pattern of lawless behavior" by Russia. He also announced that the UK government will give international experts from the Organization for the Prohibition of Chemical Weapons (OPCW) in the Hague the opportunity to review Britain's analysis of the poison which left Skripal and his daughter Yulia in critical condition in hospitalon March 4.
"[We are working] to give them the opportunity to confirm our analysis independently," Johnson wrote. Meanwhile, Britain's National Security Adviser Mark Sedwill has told the Western NATO alliance that attack is an issue for all NATO members. Sedwill accused Moscow of attempting to murder Skripal in Salisbury, adding that the UK "will support allies who face similar threats."
Russia has repeatedly denied any involvement in the incident. Speaking at a news briefing Thursday, Russian Foreign Ministry spokeswoman Maria Zakharova accused London of making "insane" accusations while refusing to provide Moscow with any evidence.
READ MORE: Moscow will 'definitely' expel British diplomats in wake of UK's reaction to Skripal case – Lavrov
Zakharova also claimed UK authorities are reluctant to share "any factual information on the [Skripal] case" including samples of the substance retrieved from the crime scene. "We've got formal replies that made no sense," she added, labeling the charges against Russia a "political show."
Diplomatic relations between London and Moscow have chilled following the incident. Addressing the UK parliament Wednesday, Prime Minister Theresa May said Russia was "culpable" for the attack and announced plans to expel 23 Russian diplomats, whom she described as "undeclared intelligence officers."
Russia's Foreign Minister Sergey Lavrov responded by saying that Russia will "definitely" expel British diplomats in response to May's decision.
Like this story? Share it with a friend!
You can share this story on social media: