Moscow will 'definitely' expel British diplomats in wake of UK's reaction to Skripal case – Lavrov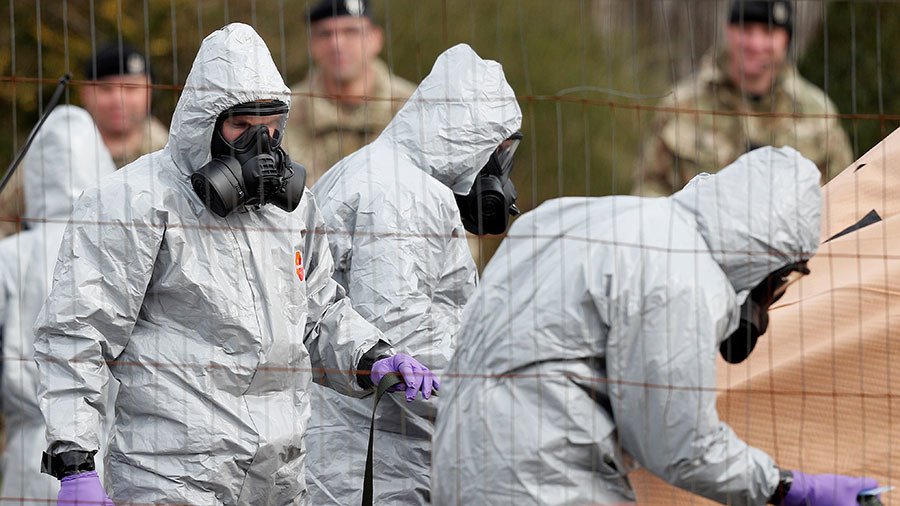 Russian Foreign Minister Sergey Lavrov has said Russia will "definitely" expel UK diplomats as a reciprocal measure in the standoff over ex-spy Sergei Skripal's poisoning. Moscow would act "soon," he added.
"You do understand that we, as polite people, will first deliver our response to our British counterparts," Lavrov said, replying to a question from RIA Novosti. He noted Moscow prefers not to speak publicly of some "doubts or suspicions" before they are discussed through the proper channels. "This is, in my view, is being polite, this is how gentlemen behave."
READ MORE: 'Moscow is culpable!': Theresa May expels 23 diplomats, freezes assets & limits ties with Russia
Accusing Russia of being "culpable" in the Skripals' poisoning, UK Prime Minister Theresa May earlier said the UK will expel 23 Russian diplomats, calling them "undeclared intelligence officers."
The Kremlin also said Moscow will retaliate to the move. A response "won't take long to see," Dmitry Peskov, President Vladimir Putin's spokesman, told reporters on Thursday. "Proposals [for retaliation] will be worked out by the Foreign Ministry and other agencies, but it is indeed the president who will make the final decision," Peskov said. He added that the British accusations were "baseless," and noted that the UK began issuing such statements before any information on the substance used to poison the Skripals surfaced.
Earlier on Thursday, Foreign Ministry spokeswoman Maria Zakharova accused London of refusing to share any evidence in Skripal's case, while making "insane" accusations.
At a news briefing, Zakharova lambasted what she said were "absolutely insane accusations made by the UK prime minister against Russia and its entire people." London is reluctant to share "any factual information on the [Skripal] case … for instance, samples of the substance retrieved from the crime scene," Zakharova said. The Russian Embassy in London has sent four diplomatic notes to the Foreign Office calling for "extensive dialogue," but received runarounds in response.
READ MORE: Novichok – toxic questions about chemical at center of Skripal saga
"We've got formal replies that made no sense," she added, calling London's conduct in the Skripal case part of a smear campaign and "a political show."
Meanwhile, British Foreign Secretary Boris Johnson claimed London was about to hand the evidence to the Organization for the Prohibition of Chemical Weapons (OPCW).
"We have been entirely in conformity with OPCW procedures ... We will be submitting a sample so that they can look at the Novichok [nerve agent] and make their own assessment," Johnson told the BBC. He added that "the evidence is overwhelming that it is Russia," explaining that the "smug, sarcastic response" from Moscow somehow "indicates their fundamental guilt."
You can share this story on social media: