Close associate of late runaway Russian tycoon Berezovsky dies in London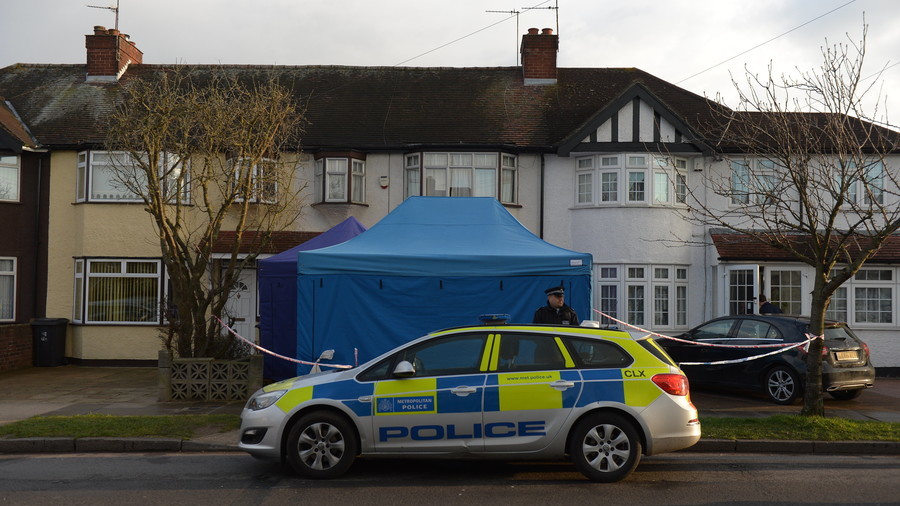 A Russian businessman and an associate of the one-time billionaire Boris Berezovsky, Nikolay Glushkov, has died in London. Police treated his death as "unexplained" but said it was not linked to the ex-double agent poisoning case.
Glushkov died in his home in London, the Russian Vedomosti newspaper board member, Damian Kudryavtsev, told the Russian Govorit Moskva radio station, citing some "common friends" he had with the deceased. He also said that the cause of Glushkov's death is unknown to him.
In the meantime, British police confirmed the death of a man "in his 60s" who lived in Clarence Avenue, New Malden, which was Glushkov's London residential address. Police also said that they treat the death as "unexplained," adding that a counter-terrorism department is investigating the incident because of "associations" the deceased man is believed to have had, as reported by Reuters.
READ MORE: Russian businessman denies Sun report of his poisoning as fake news, 'panic mongering'
At the same time, police stated that there is "no evidence" suggesting that the man's death has any link to "the incident in Salisbury." The police referred to a recent incident in which the exchanged Russian ex-spy Sergei Skripal and his daughter Yulia were poisoned with what they described as a nerve agent.
Despite the police statement, the businessman's death seems to have prompted another wave of hysteria and conspiracy theories on social media.
Nikolai Glushkov's body, discovered in London earlier today, reportedly showed signs of strangling around the neck. Unclear if murder or suicide. He used to work with Berezovsky, who also died under mysterious circumstances.https://t.co/ZfXbTgyUpn

— Kevin Rothrock (@KevinRothrock) March 13, 2018
Nikolai Glushkov, a Berezovsky ally convicted of fraud in Russia as deputy director of Aeroflot, has been found dead in the UK. There must be something in the water there that is lethal to exiled Russians https://t.co/CSEkQoXxxV

— Alec Luhn (@ASLuhn) March 13, 2018
Glushkov was a Russian businessman who worked closely with Berezovsky in 1990s. He was a deputy CEO in a number of Russian companies, including Aeroflot, Russia's largest airline.
In 1999, he was accused of fraud, embezzlement and money laundering. In 2004, he was sentenced to three years and three months in prison. In 2010, he fled to the UK, where he was granted political asylum. In 2017, a Moscow court reviewed his case and he was sentenced to eight years in prison in absentia for stealing as much as $123 million from Aeroflot in the 1990s.
His close associate, Berezovsky, was also found guilty in several high-profile fraud and embezzlement cases. The tycoon, who was once one of Russia's richest people, fled Russia in 2000, as he faced criminal charges. In 2013, Berezovsky was found dead in his home in the UK, apparently after committing suicide.