'Depressed' ex-oligarch Berezovsky became 'shell of a man' in months before suicide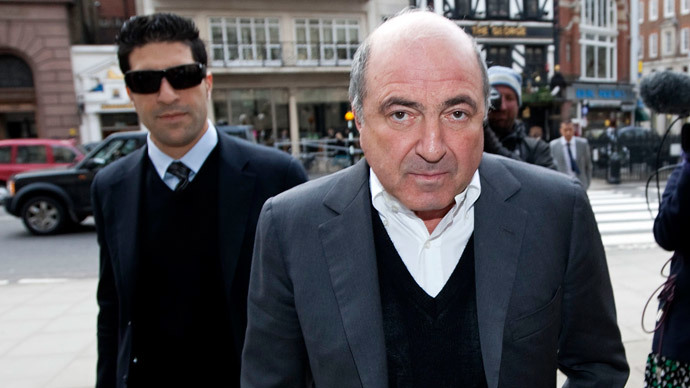 The bodyguard of Russian tycoon-in-exile Boris Berezovsky told a coroner's inquest of the harrowing months and hours that preceded his suicide a year ago.
"He talked with me about [suicide] all the time, and not only with me but with a lot of people. On one occasion he stood with a steak knife in his hand, asking: "Where should I cut?" Avi Navama, Berezovsky's bodyguard for six years, told the inquest in Windsor.

Navama last saw Berezovsky, 67, the night before his death on March 23, 2013.

"He looked at me with very low, tired eyes. Like he doesn't know what to do," said Navama, who received a text thanking him for his work the same evening, something he found "strange."

On the day of his employer's death, Navama got no answer when calling him, and decided to visit Berezovsky's ex-wife's mansion in Ascot in Berkshire, where he had been staying.

After finding an abandoned smartphone, which was still running multiple apps, Navama said he broke into the locked bathroom, to find Berezovsky "on his back."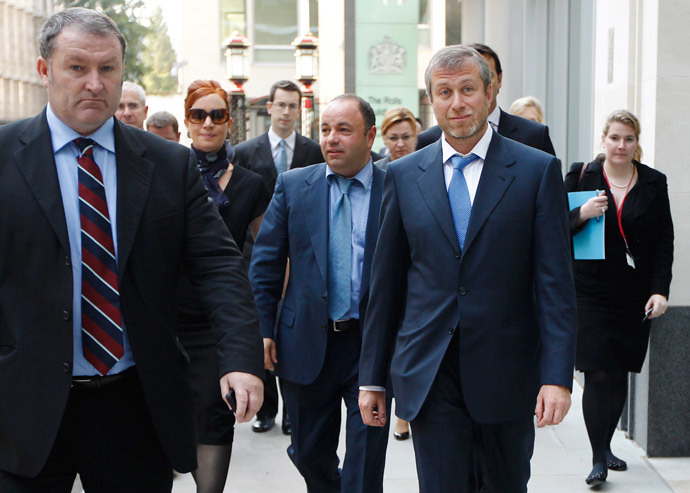 "He looked purple. I checked to see if there was any kind of pulse. I put my ear next to his mouth and was looking at his chest. I couldn't find a pulse,"
said Navama, a former Israeli Defense Forces commando.
Police declared that Berezovsky's death was
"consistent with hanging."
Several of those close to him claimed that his death was staged by his enemies, whether business partners or the Kremlin, but no evidence has emerged to back this up.
Navama said the
"the trigger of the change"
in his employer's behavior was the high-risk lawsuit for £3 billion he launched against former protégé Roman Abramovich, over the handshake-sealed split of their Russian oil assets before Berezovsky fled the country in 2000.
The court ruled in Abramovich's favor in 2012, leaving Berezovsky with a legal bill of £100 million. The Judge characterized Berezovsky as an
"unreliable"
and
"deluded"
witness.
After the judgment, the transformation in Berezovsky was immediate.

"The Mr Berezovsky I knew was a dynamic, larger-than-life personality who became someone who withdrew into himself and became a shell of the man I once knew. Before the verdict he was a very active person. He didn't sleep much. After the verdict he was depressed. His routine changed completely, he stayed most of the time in his room,"
Navama said.

The man who was once considered the most influential powerbroker in the Kremlin, and who played a key part in Vladimir Putin's rise to prominence, was now facing probable bankruptcy, and a life spent away from his homeland, where he was convicted in absentia for embezzlement.

"He told me he wasn't a billionaire. He said was the poorest man in the world," Navama said.

Berezovsky, a former mathematician, contemplated going back into academia and business, and even penned a remorseful letter to Putin, asking to return to Russia, where he is still widely associated with misappropriation of state assets following the collapse of the Soviet Union.

But he died before any of these plans came to pass.

The inquest continues, with others from Berezovsky's close family and friends due to give testimony this week.