Russia won't respond to UK ultimatum until samples of alleged chemical weapon received – Lavrov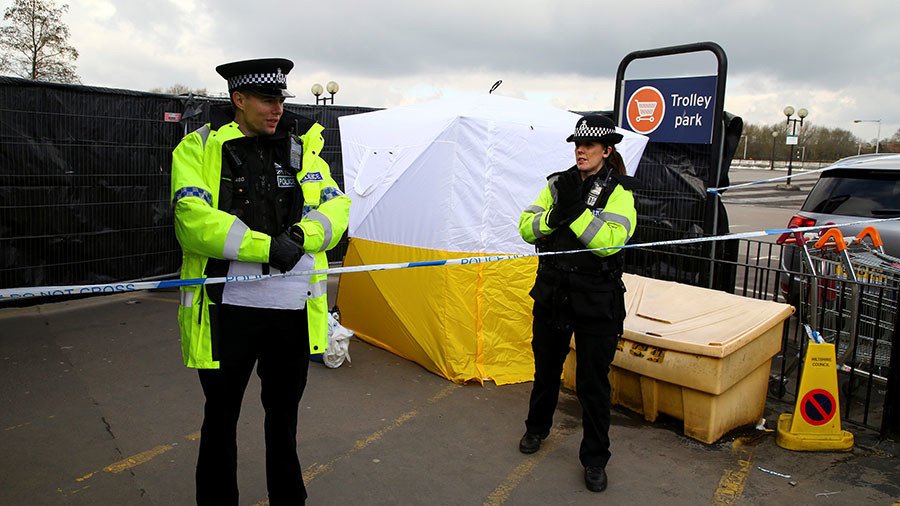 Moscow will not respond to the British request about a clandestine Soviet chemical weapon allegedly used in an ex-double agent's poisoning until a sample of the agent is provided, the Russian foreign minister said.
On Monday, British Prime Minister Theresa May said a chemical weapon developed under a secret Soviet program dubbed Novichok was used in the poisoning of Sergei Skripal. May demanded that Russia provide details of the program, saying otherwise London would consider the poisoning an attack directed by the Russian government.
The Russian Foreign Ministry said on Tuesday that it had summoned British Ambassador to Moscow Laurie Bristow. No further details were provided.
"We have certainly heard the ultimatum voiced in London," Lavrov said on Tuesday. "The spokesperson for the Foreign Ministry has commented on our attitude to this," he added referring to Maria Zakharova branding of May's appearance in Parliament as a "circus."
He added that a case of alleged use of chemical weapons should be handled through the proper channel, being the Organization for the Prohibition of Chemical Weapons (OPCW) – of which both Russia and Britain are members.
"As soon as the rumors came up that the poisoning of Skripal involved a Russia-produced agent, which almost the entire English leadership has been fanning up, we sent an official request for access to this compound so that our experts could test it in accordance with the Chemical Weapons Convention [CWC]," Lavrov said. So far the request has been ignored by the British side, he added.
The minister affirmed that Russia has nothing to do with the poisoning of Skripal and would assist Britain in the investigation, provided that London meets its own obligations as to how such probes are to be handled.
The OPCW rules allow Britain in this case to send a request to Russia on the suspected Russian-made chemical weapon and expect a response within 10 days, Lavrov explained. If the response is not satisfactory, Britain would have to file a complaint with the organization's executive council and the conference of CWC member-states, he said.
For its part, Russia expects Britain to share evidence on the Skripal case, Lavrov stated. The former double agent and his daughter Yulia, who was also poisoned, hold Russian citizenship, so Russia has a right to know how the apparent attempt on their lives is being investigated, the foreign minister said.
The British theory is that Russia was either directly responsible for the poisoning, or had lost possession of the chemical weapon that was used. London gave Moscow until Tuesday to explain what had happened.
Like this story? Share it with a friend!
You can share this story on social media: